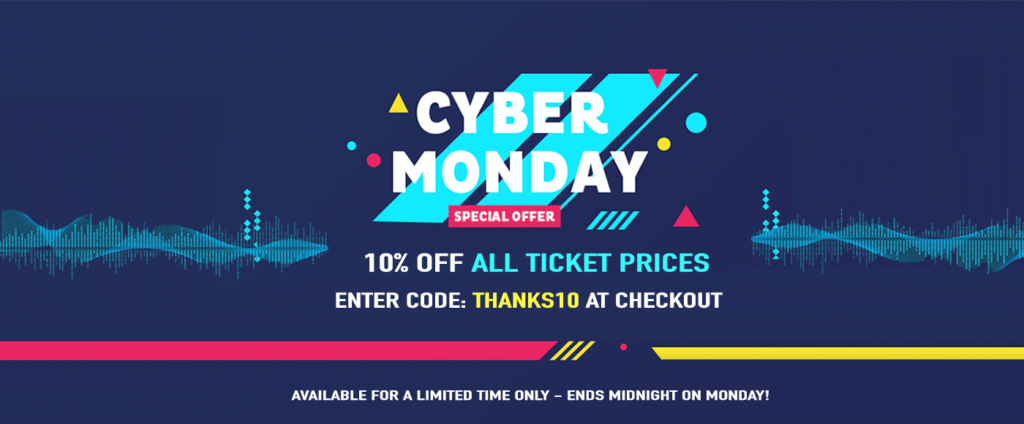 10% OFF ALL CONCERT TICKETS WITH COUPON: THANKS10
To celebrate Thanks Giving and to offer you a discount on your concert ticket purchase this season, we are giving you 10% off any ticket purchased via our preferred ticket broker: Ticket Monster. Treat yourself this Cyber Monday to cheaper concert tickets by entering the coupon code THANKS10 at checkout.
Click upcoming events to browse and select which concert you want tickets for.
Fillmore Auditorium is known across Denver as being one of the best places for live entertainment. Check out the events the Fillmore has lined up for you to choose from:
Elvis Costella, Ministry, Gucci Mane, Onerepublic, Dua Lipa, Sound Tribe Sector 9 and even Cypress Hill. There are plenty more too that we haven't listed here. Check out the events page for more information.