Fillmore Auditorium | Denver, Colorado
Exciting announcement! 3LAU is hitting the Fillmore Auditorium on Friday 6th April 2018! Bringing his electro house, dubstep, deep house, and progressive house tracks to the stage, this producer has all of the energy that makes every crowd go wild! This coming Spring he'll be setting off to transform the music venues into a hard hitting club night that you won't forget!
If you're a fan of 3LAU, then whatever you do, don't miss it – tickets are bound to sell fast so get yours while you can! Early bird available now.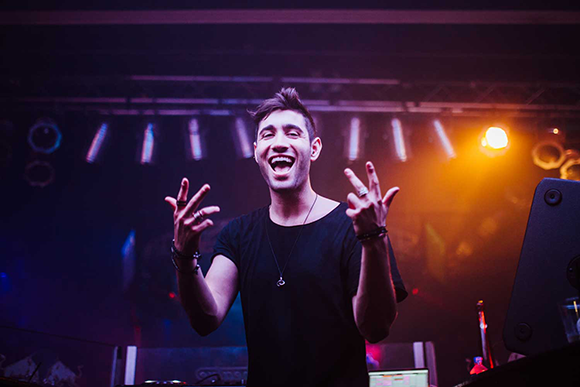 After growing up in NYC in an artistic family, Justin Blau AKA 3LAU, took to music and decided that this is what he had to do with his life. He begun by learning Piano, Guitar and taking inspiration to start singing. Him and his family moved to Las Vegas when he was thirteen, and when he was 20 years old, he made the move over to Sweden. It was here that he finally found "his true sound" and developed on his ideas, transforming his music into part of the electronic scene and started up DJ'ing, we're all happy he did as 3LAU's music was born!
3LAU now incorporates electro house, dubstep, deep house, and progressive house. Yet he has a unique sound as he blends the genre's, always with a melodic approach and merging together samples on programs such as Ableton. With his ever growing fan base, this guy was able to churn out the massive singles such as "Girls Who Save the World" and "All Night Long", along with his remix of Tiesto's "Work Hard, Play Hard".
The Las Vegas Review-Journal has previously described him as "one of America's fastest-rising DJ-producers." Jonah Ollman of Sound of Boston said, "A nice balance of mashups, electro-house, poppy vocal samples, and a 90's throwback here and there keep the young 20-something crowd going and constantly entertained." And they couldn't be more right.
It's no wonder that so many gather to catch his live sets as he travels around the world hitting up iconic Dance based cities such as Barcelona, Ibiza, Bangkok, Tokyo, Jakarta… the list goes on! Whatever you do this April, don't miss him on his US dates!