Fillmore Auditorium | Denver, Colorado
Grab your tickets and get ready for a cold and snowy trip down the rabbit hole with Alice 105.9's, Alice In Winterland at Fillmore Auditorium on Thursday, December 1st 2022 featuring Grammy nominated OneRepublic, The Band Camino and a very special Solo Acoustic Performance by Dermot Kennedy!!! This is one of the last big shows you get to see this year so don't mess up and miss out, after all why would you want to miss OneRepublic's brand-new single, "I Ain't Worried," which was featured in Top Gun: Maverick, or Dermot Kennedy's new album, Sonder.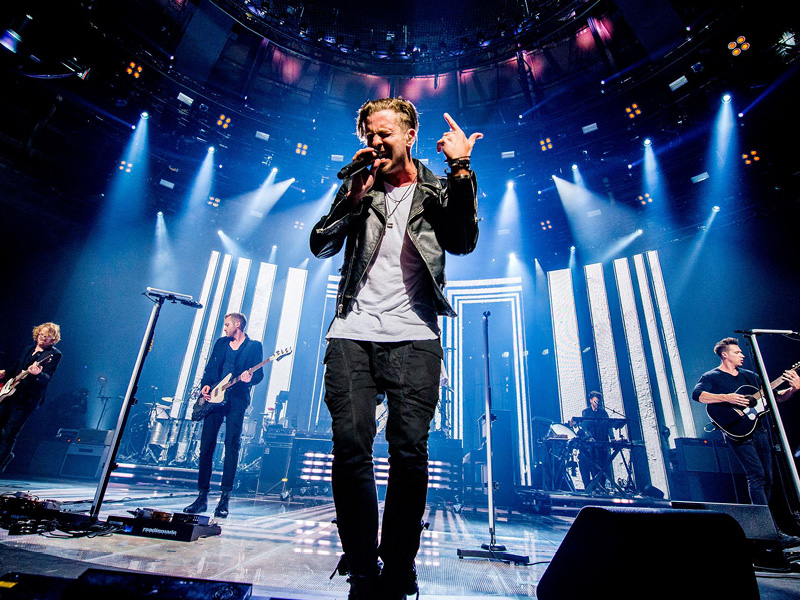 OneRepublic, comprises singer, songwriter and lead vocalist Ryan Tedder, guitarists Zach Filkinsand Drew Brown, keys Brian Willett, bassist and cellist Brent Kutzle, and drummer Eddie Fisher. The band released their debut set Dreaming Out Loud in 2007, which included the 20 million selling smash single "Apologize," which smashed digital sales and airplay records worldwide and received a Grammy nomination. Earlier this year, they released their single, "West Coast" to rave reviews, and most recently they released their new single, "I Ain't Worried," which was featured in the film, Top Gun: Maverick.
Dubbed "Rock's Next Big Thing" by Rolling Stone, People Magazine, The Associated Press, Paste, SPIN, Consequence of Sound, and more, The Band Camino has blazed a huge trail for themselves in music, with 2.5 million monthly Spotify listeners and more than 330 million global streams to date. They are singers, and guitarists Jeffery Jordan and Spencer Stewart with drummer Garrison Burgess, this year marked their largest headline tour run to date, and included hitting the major festival circuit with performances at Lollapalooza, Hangout, Forecastle, and Austin City Limits
Dermot Kennedy embarks on the next chapter of his musical journey with his brand-new album, Sonder. Sonder, the term coined in the book, The Dictionary of Obscure Sorrows, is summarized as, "the realization that each random passerby is living a life as vivid and complex as your own." Dermot explains, "The meaning behind Sonder has resonated with me so many years. I exist in an industry where we're encouraged to think about ourselves only constantly, and I find that exhausting and uninspiring. I want to learn about you. Let us share all of our triumphs, all of our troubles. Let this music belong to all of us, to find our own stories and our own solace within it."