Fillmore Auditorium | Denver, Colorado
This April, there is a new itinerary for visiting Denver, Colorado, as Alice 105.9 brings the highly-anticipated OneRepublic Land with OneRepublic, American Authors, and Dean Lewis. On April 28, the Fillmore Auditorium hosts an ecstatic concert that will leave you swooning. The auditorium will be filled with iconic music, with OneRepublic's eight-man band bringing with them their latest hot picks, such as "West Coast," "I Ain't Worried," and "You Were Loved." Adding a summery vibe, American Authors will give fresh takes on their newest songs like "Blind for Love," "Live On," and "Best Night of My Life." To complete the night, Dean Lewis brings wistful, vulnerable songs "Lost Without You," "All for You," and Hurtless. This is going to be a night to remember, so don't miss this! Ticket sales have started; that is why you should get yours now!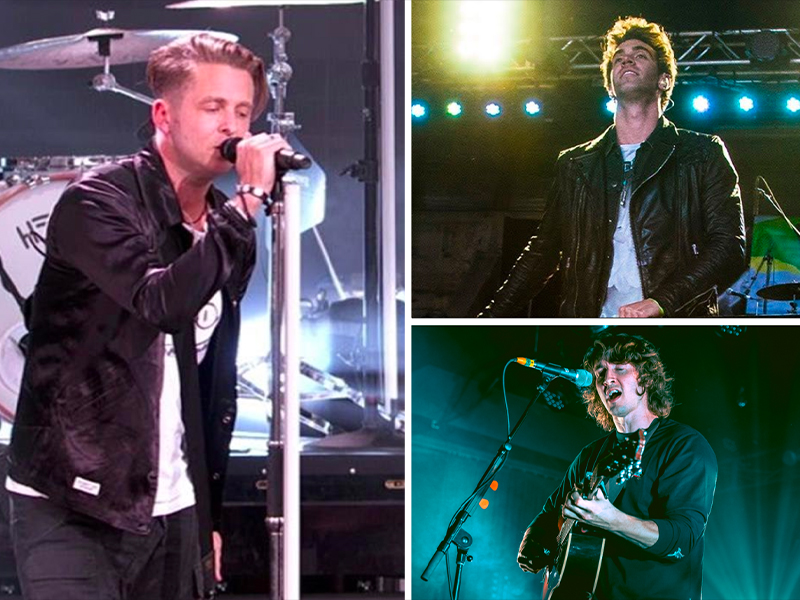 Alternative rock, contemporary pop, and heavily-influenced singing-songwriting. These are the characteristics that make OneRepublic the legend that they are. The band was formed in 2002 and instantly made a mark in the industry during their debut album "Dreaming Out Loud," released in 2007. The album was followed by their sophomore "Wake Up" in 2009, with the single "Good Life" reaching the Billboard Hot 100. In 2013, they finally broke out internationally with the release of their third album, "Native," which has their all-time favorite song, "Counting Stars." Next to this album are the records "Oh My Way," released in 2016 and "Human" in 2021. Currently, the band's lineup consists of Ryan Tedder, Zach Filkins, Drew Brown, Brent Kutzle, Eddie Fisher, and Brian Willett.
American Authors puts a summery vibe to their blend of rock and indie pop. The band was formed in the 2000s by vocalist Zac Barnett, guitarist James Adam Shelley, bassist Dave Rublin, and drummer Matt Sanchez. After years of performing covers live, they decided to release original singles in 2012. They hit big when they released "Best Day of My Life," which became a 2010s go-to song. After this release, their debut album, "Oh What a Life," came out in 2014. This album was followed by "What We Live For" in 2016, "Seasons" in 2019, and "Best Night of My Life" in 2023.
Australian balladeer Dean Lewis writes wistful, vulnerable songs in the style of contemporary musicians. He is best known for his multi-platinum singles "Waves" and "Be Alright." he has released two albums, which are "A Place We Knew" (2019) and "The Hardest Love" (2022).
On this year's Alice 105.9 collaboration with OneRepublic, Alice in OneRepublicLand brings on amazing artists American Authors and Dean Lewis. Catch them at the Fillmore Auditorium on Friday, April 28. Buy tickets now!