Fillmore Auditorium | Denver, Colorado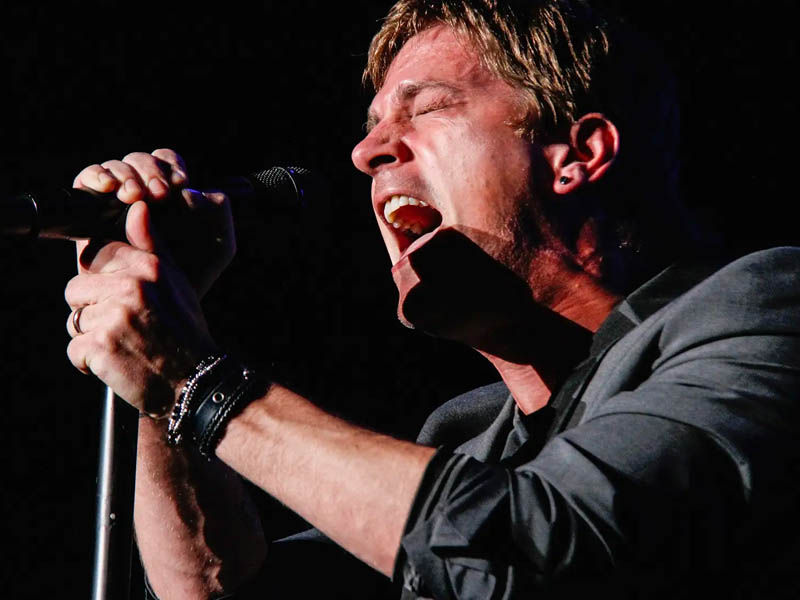 Start your December on a high note by checking out Alice 105.9's highly-coveted annual extravaganza, Alice in Winterland! The coveted festival is going "totally acoustic" this year, and it's set to feature some big names in the music scene! First off, Matchbox Twenty's Rob Thomas and Kyle Cook and Goo Goo Doll's Johnny Rzeznik will take centerstage as the show's headliners! This amazing gig in Denver, Colorado, is slated to entertain some alternative rock enthusiasts with scaled-down versions of their career-spanning hits! There's nothing more incredible than the rawness and simplicity of acoustic sets as Alice in Winterland takes over the Fillmore Auditorium on Friday, 1st December 2023! Watch out for some amazing hits as Rob Thomas, Kyle Cook, and Johnn Rzeznik perform their exhilarating setlist! Hurry and score some tickets now and celebrate the beginning of the Yuletide season by catching Alice in Winterland at the Fillmore Auditorium!
Denver's favorite adult contemporary radio station, Alice 105.9, is celebrating the start of the winter season with a bang! The Alice in Winterland is a groundbreaking music festival that's set to feature great acoustic music! This year's line-up comprises alternative rock legends Rob Thomas and Kyle Cook from Matchbox Twenty and Johnny Rzeznik from Goo Goo Dolls. The "totally acoustic" gig will highlight these artists' career-spanning hits in a scaled-down version of their highly-produced originals. As one of the city's top radio stations, Alice 105.9 has aired Matchbox Twenty and Goo Goo Dolls songs countless times. Both bands have made a significant impact on the music industry with their smashing hits.
Goo Goo Dolls have been around since the '80s, and their almost four-decade career has produced numerous chart-performing singles, including number 1 hit songs, "Iris" and "Slide." They have earned numerous platinum certifications in the U.S. and beyond and have reportedly sold over 15 million albums worldwide. Goo Goo Dolls have earned numerous accolades, including four Grammy nominations. The band's singer and main songwriter, John Rzeznik, was inducted into the Songwriters Hall of Fame 2008. This winter, Rzeznik will deliver a very rare gig as a solo performer. He's anticipated to sing multiple Goo Goo Dolls hits, as well as a few surprises.
Meanwhile, Rob Thomas and Kyle Cook will also deliver Matchbox Twenty's iconic hits. The Orland-born band has released several multi-platinum selling hits, "Push," "3 Am," "If You're Gone," "Unwell," and "How Far We've Come." During acoustic sets, Thomas and Cook had always been the ultimate tandem. Thomas' exemplary vocals, matched with Cook's crafty guitar playing and back songs, make for an incredible act in itself. Even if you don't see the whole Matchbox Twenty line-up, you'll indeed have your much-needed fix from their acoustic set. In 2023, the band just released their latest album, Where the Light Goes. So expect new hits and older staples for their upcoming set at the Alice in Winterland.
Enjoy great music on Friday, 1st December 2023, as Alice in Winterland presents a totally acoustic extravaganza at the premier entertainment venue, the Fillmore Auditorium, in Denver, Colorado! Score tickets now through the Get Tickets link!