Fillmore Auditorium | Denver, Colorado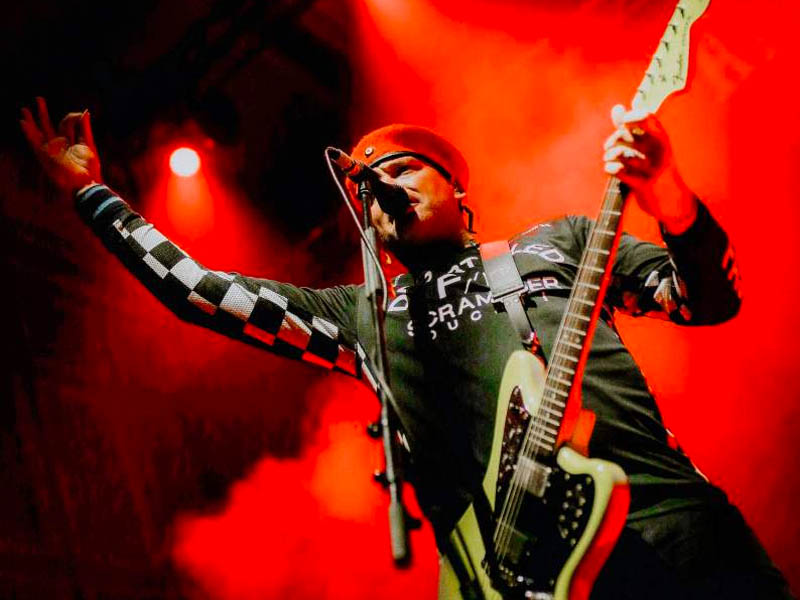 This spring, the Fillmore Auditorium becomes the melting pot for outstanding live music, and the venue has prepared a myriad of iconic performers for the season! One of its most highly anticipated performers is the illustrious punk rock powerhouse Alkaline Trio! The Chicago-born band is currently promoting their latest album, Blood, Hair, and Eyeballs, with a massive outing comprising 28 dates across North America! On Wednesday, 20th March 2024, Alkaline Trio makes its way over to Denver, Colorado, for a highly-anticipated pitstop! Expect a plethora of pop-punk and rock staples as the melody-driven trio performs their career-spanning hits at the Fillmore Auditorium! The band is quite known for their incredible live sets, infectious energy, and outstanding musicianship and stage presence! If you're ready to rock out to some astonishing punk rock hits, you better hurry and secure your tickets now! Tickets to see Alkaline Trio at the Fillmore Auditorium on Wednesday, 20th March 2024, are now available through the Get Tickets link!
There is no stopping this Chicago-born trio, who's known for their catchy melodies, complex lyrical themes, and outstanding knack for making fans nod their heads to the music. Alkaline Trio continues their long-lasting legacy as one of the most highly influential and beloved pop punk bands in the circuit. On their 24th year as a group, the band will be releasing their tenth studio album, Blood, Hair, and Eyeballs, in February of 2024. The album follows the band's 2018 effort, Is This Thing Cursed, which made waves on the U.S. and international charts.
It's pretty much an understatement to say that Alkaline Trio fans are pumped for the new album. It has been six years since the band has released new music. And going along with the new material is a massive North American tour that will make all the stops. During an interview, the band shared their excitement about recording the music in Dave Grohl's studio. "We were really aware of the fact that we were in Dave Grohl's studio. It's engineered for loud, live rock music, so we were thinking a lot about our favorite three pieces—Nirvana and the Police and the Jimi Hendrix Experience, just awesome bands who wrote records that made them sound special without having tons of stuff layered all over them," explains bassist Dan Andriano.
The band recently had a major line-up change after longtime drummer Derek Grant departed from the band and was replaced by Atom Willard. Meanwhile, frontman Matt Skiba left Blink 182. He has been singing for the band since 2015, and eight years later, he finally left the group. As he focuses his vocal and songwriting talents on Alkaline Trio, Skiba, and the band explore themes of apocalypse and zombie metaphors for their latest effort. "This apocalypse culture that we live in - without sounding trite, it's the way that we get our information now through social media. There's always been good, and there's always been horror, but it feels like the horror hits our doorsteps much quicker these days. It gives people the feeling that things are escalating horribly."
Catch Alkaline Trio as they conquer the Fillmore Auditorium on Wednesday, 20th March 2024! The band will be performing numerous new music for the first time ever, as well as their fan favorites! Hurry and buy your tickets through the Get Tickets link!