Fillmore Auditorium | Denver, Colorado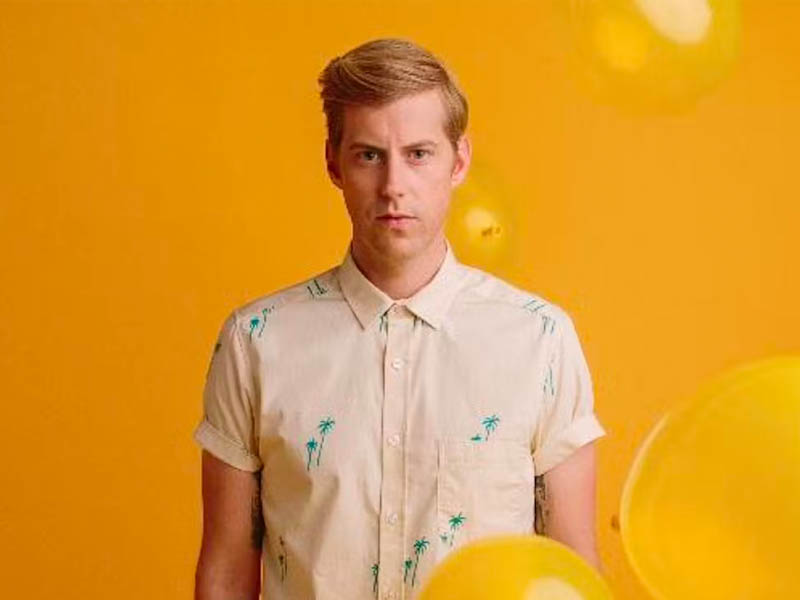 Calling alternative rock and emo fanatics! The highly-acclaimed singer-songwriter Andrew McMahon in the Wilderness is embarking on a massive fall/winter tour, and he's bringing his friends! The Friends 2023 Tour features the esteemed solo artist Andrew McMahon, who's had an incredible tenure in the alternative, pop punk, and emo scene! This upcoming season, he's taking the iconic band Arlie and fast-rising soloist Michigander along for the ride! The massive trek will send these phenomenal performers across 30 major cities, including a much-awaited stop in Denver, Colorado! On Tuesday, 12th December 2023, Andrew McMahon in the Wilderness will be lighting up the Fillmore Auditorium with his high-energy set list! Fans can anticipate Andrew McMachon's countless staples ranging from his current repertoire to his unforgettable songs from his previous projects Jack's Mannequin and Something Corporate! If you've been following McMahon since his early days in music, you'd know that the show is going to be a career-spanning gem worth seeing! So hurry and secure your tickets now before they sell out!
This fall, Andrew McMahon in the Wilderness is prepared to deliver a fully-packed setlist that will entertain longtime and newfound fans. His European tour during the summer has already made waves with international fans. The setlist included some iconic Jack Mannqueuin hits, like "Holiday From Real," "La La Lie," and "Hammer and Strings (A Lullaby)." Meanwhile, those who were fans of McMahon during his time with Something Corporate will also not be disappointed because he has been known to deliver a few emo rock staples, such as Leaving Through the Window's "The Astronaut," "Punk Rock Princess," and "Cavanaugh Park."
Of course, Andrew McMahon in the Wilderness fans will get a hefty amount of hits and fan favorites from his current repertoire comprising "Cecilia and the Satellite," "High Dive," "Fire Escape," "Zombies on Broadway," and more. McMahon also recently dropped his latest album, Tilt at the Wind No More. Therefore, fans can definitely look forward to amazing new songs this fall. During his set list in Europe, McMahon performed a number of shows which were opened by his 2023 album "Nobody Tells You When You're Young." The setlist also featured new tunes, "Smoke and Robbins" and "Last Rites." Finally, he ended the show with Jack's Mannequin's "Dark Blue."
For his U.S. tour, the setlist is highly likely to have a few changes tailored especially for his American fans, but you pretty much get the idea of where McMahon is going with his performance. All of his three projects have their own distinct sound. Something Corporate will always be the epitome of early 2000s emo/pop punk. Meanwhile, Jack's Mannequin possessed a more alternative rock sound. Lastly, his solo project Andrew McMahon in the Wilderness, demonstrates his maturity and how he has grown as a songwriter. Fans will get all three phases of McMahon's career for his 2023 set.
Whether you're a fan of all his projects or a current fan of his solo work, you should quickly score your tickets now while they're still available!
Catch Andrew McMahon in the Wilderness at the Fillmore Auditorium on Tuesday, 12th December 2023, by scoring your tickets now!