Fillmore Auditorium | Denver, Colorado
The 40th Anniversary tour of Anthrax, co-headlining with Black Label Society and in support, Hatebreed at Fillmore Auditorium on Monday, August 1st 2022. A gathering of the biggest names in heavy and thrash metal the world has ever seen, grab your tickets and come f***ing rage out, scream your frustration at the world and also, celebrate, 40 years of the thrash metal heroes, Anthrax, 35 years of their breakthrough album, Among the Living, the album that cemented their place as one of the top, heavy and thrash metal bands. Plus, the 20th anniversary of the Perseverance album from Hatebreed, there is a lot to celebrate here so come along and celebrate it the right way, scream, rage and head bang till your f***ing head explodes!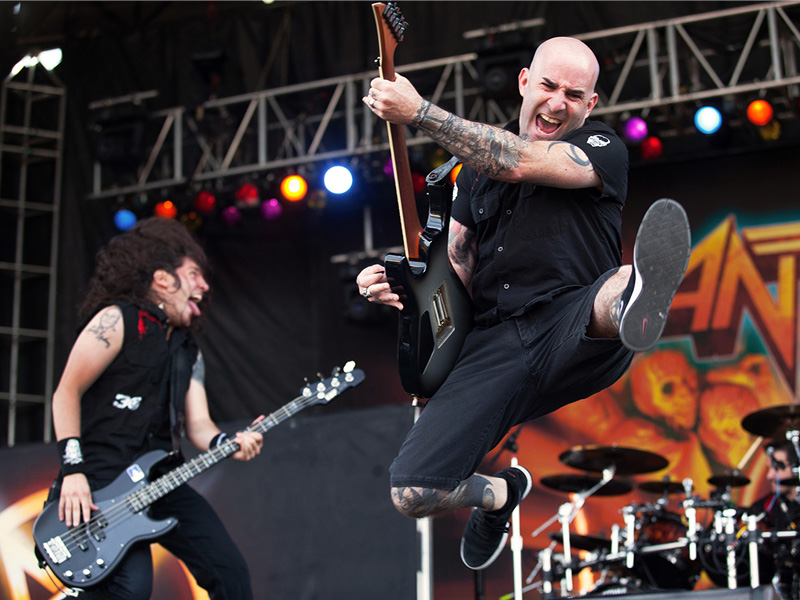 Not only are Anthrax celebrating their 40th anniversary, having formed way back in 1981, but they are also celebrating the 35th anniversary of their breakthrough album, Among the Living, which was released in March 1987, catapulting the band from being a small club attraction to arena and stadium stars. Among the Living charted in Europe and reached number 62 on the Billboard 200 chart, despite receiving no radio airplay, and by July 1990 it was certified Gold. In July 2005, Among the Living was inducted into the Decibel Hall of Fame, the sixth album overall to be featured, it is also included in the book 1001 Albums You Must Hear Before You Die, in 2014, Revolver placed the album on its "14 Thrash Albums You Need to Own" list, in 2017, Rolling Stone ranked Among the Living as 20th on their list of 'The 100 Greatest Metal Albums of All Time,' and in 2020, Kerrang! placed it at number 6 in the list of "The 25 greatest thrash metal albums ever."
Anthrax are considered one of the top 4 thrash metal bands in the world, they are guitarist Scott Ian, lead singer Joey Belladonna, lead guitarist Jon Donais, bassist Frank Bello, and drummer Charlie Benante. Their latest and eleventh studio album, For All Kings, was released in February 2016.
Black Label Society, formed in Los Angeles, California in 1998, they are lead singer and lead guitarist Zakk Wylde, bassist John DeServio, rhythm guitarist Dario Lorina, and drummer Jeff Fabb. They released their eleventh studio album, Doom Crew Inc., in November 2021, featuring the lead single "Set You Free" which was elected by Loudwire as the 22nd best metal song of 2021.