Fillmore Auditorium | Denver, Colorado
Yep, you read that right. Pioneers in the post-hardcore genre AT THE DRIVE-IN are back, with a BRAND NEW album in the works!! With their first single, "Governed by Contagions," in almost 2- years since the landmark album "Relationship Of Command" recently released, the album is hotly anticipated by fans as the biggest of the year. Get ready to be amongst the first to hear the brand new material LIVE on their North American tour! Don't delay – hurry and get those tickets, before they vanish!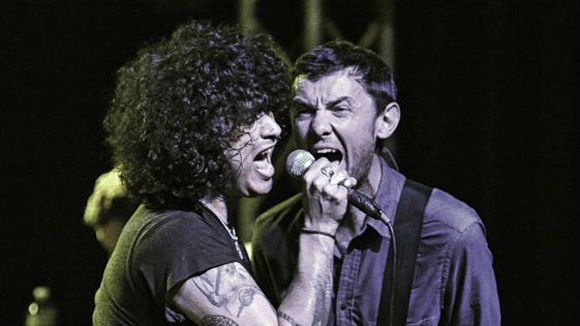 Founded in 2993 by frontman Cedric Bixler and guitarist Jim Ward in El Paso, Texas, they played their first live show and released their first studio recording, "Hell Paso," in 1994, before starting on their very first tour – across the entire state of Texas. This was followed up by another across western America, developing an underground fanbase. At one bar in L.A, they put on a performance for only 9 people – some of whom were record label employees, who were so delighted with the performance that they offered to sign the band on the spot. Following this, the band released their third album, "Acrobatic Tenement," and hit the road again, gathering fans everywhere they went and gaining much respect for their work in the post-hardcore genre.
After their breakup in 2001, members of the band went on to form other projects, reunited several times, but only now have finally given fans what they've been hankering for all these years – brand new music!!! Don't miss out on your chance to see this phenomenally influential art punk band live – grab your tickets NOW!