Fillmore Auditorium | Denver, Colorado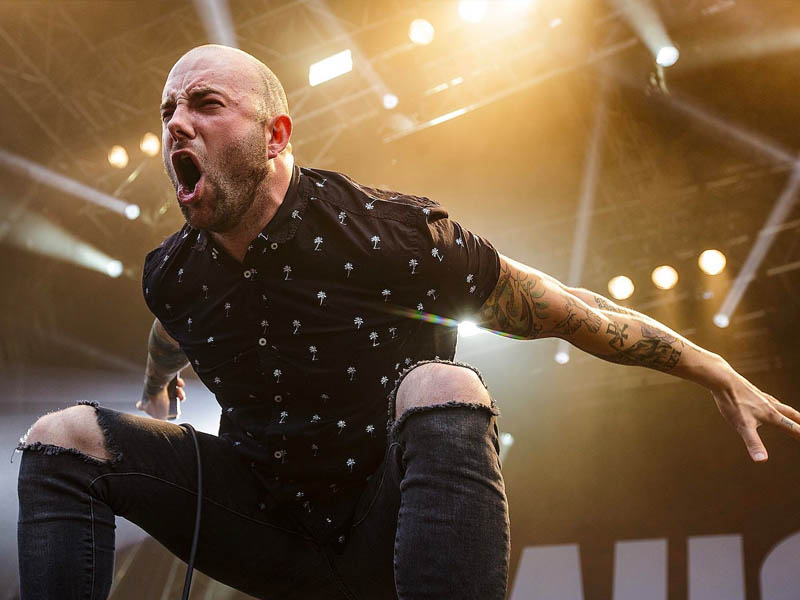 Watch out for melodic guitar riffs, heart-thumping blast beats, and searing guitar solos! August Burns Red just released the dates for their upcoming fall tour, and it's bound to be epic! The Christian metalcore quintet from Pennsylvania is celebrating the tenth anniversary of their 2013 album, Release & Restore! To commemorate this incredible milestone, they will embark on a massive national tour comprising over 20 dates across North America! The Rescue & Restore Tenth Year Anniversary Tour will make a coveted stop in Denver, Colorado! The band will perform the album in its entirety, plus some other hits, as they light up the Fillmore Auditorium on Saturday, 2nd December 2023! Prepare to hear staples from the album like "Spirit Breaker," "Echoes," "Sincerity," "Creative Captivity," and more! The album made waves on the chart in 2013, and it is regarded as one of August Burns Red's most exemplary efforts! Hurry and secure your tickets now to catch the August Burns Red show at the Fillmore Auditorium on Saturday, 2nd December 2023!
There's nothing like an album anniversary tour! August Burns Red will be on the road this fall to celebrate the tenth anniversary of their 2013 album, Rescue & Restore. The album, released through Solid Straight Records, has been deemed as one of August Burns Red's best efforts. It was one of the band's highest charting work on the Billboard 200, and it peaked at number 2 on the Top Christian Albums chart.
While creating the record, the band was reported to have pushed the boundaries of their genre more than ever. "We set out to write a record where every song stands out from the last. There is a lot of ground covered here and a ton of meat to this album. It's full of odd-metered rhythms and breakdowns, unexpected twists and turns, and some of our most technical riffing to date," mentions August Burns Red guitarist JB Brubaker. He added that each member had their compelling part that stands out in the album, "Each of us has parts that make our heads spin, and we have had to practice like crazy to get some of this stuff together." Brubaker continued to say that this was their most ambitious album yet.
Having received wide critical acclaim, Rescue & Restore was referred to by music journalists as "demanding and rewarding." Some descriptions in album reviews also include the words "stellar achievement" and "an incredible leap." The music critic from Metal Hammer also accredited August Burns Red for making metalcore relevant again through their fantastic work with the record.
Ten years after its release, the impact Rescue & Restore had on the music scene is still evident, and it's only fitting that the band celebrates its legacy by dedicating an entire tour. The Rescue & Restore Tenth Year Anniversary Tour's setlist includes the entire album, plus some additional songs from other efforts, including their recently released Death Below. There is no better time to be a metalcore fan than now because August Burns Red will remind fans why they are at the forefront of Christian metal with their tight sets and gargantuan stage presence. With seven number 1 albums, no other bands of their caliber come close to their achievements.
Hurry and buy your tickets now to celebrate the tenth anniversary of Rescue & Restore with August Burns Red! Catch them at the Fillmore Auditorium on Saturday, 2nd December 2023! The tour brings along special guests, Brand of Sacrifice, Spite, and Crystal Lake!