Fillmore Auditorium | Denver, Colorado
Alt-rockers, AWOLNATION are going to be singing and dancing like the world is falling forward! Come and join the 'Falling Forward Tour' at Fillmore Auditorium on Friday, October 7th 2022 with special guests Badflower and The Mysterines. Grab some tickets and come along, both bands have new albums out that they have yet to play live so, this is the perfect chance to see them, and hear them! "Are you Falling Forward with us? Hope we'll see you this fall on tour (finally)!"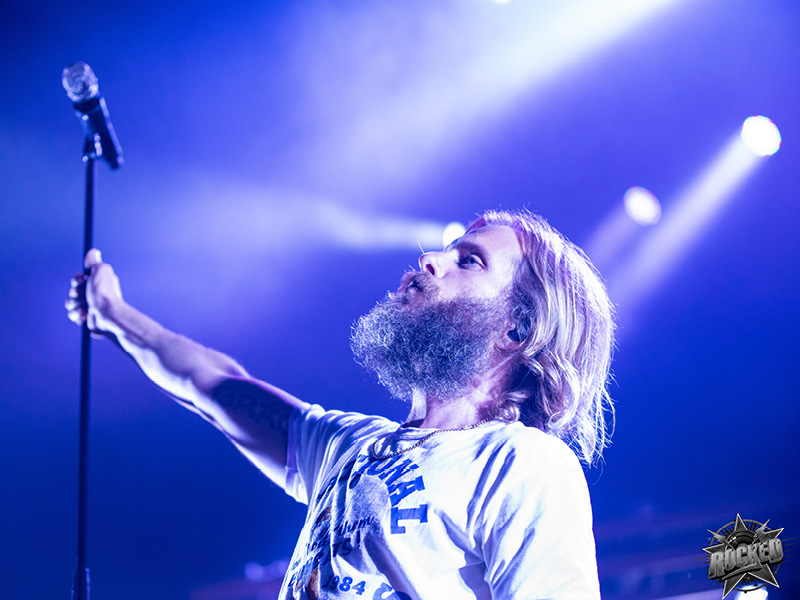 Awolnation's brand-new album of cover songs, My Echo, My Shadow, My Covers and Me, is out now. Featuring collaborations from Beck, Tim McIlrath of Rise Against, Brandon Boyd of Incubus, grouplove, Taylor Hanson, Hyro the Hero, Jewel, Midland, Elohim, Nothing But Thieves and Portugal the Man.
Awolnation from Los Angeles, formed and fronted by lead singer and guitarist Aaron Bruno, who also played with Under the Influence of Giants, Home Town Hero, and Insurgence. The rest of the band are lead guitarist and singer Zach Irons, bassist Josh Moreau, keyboardist Daniel Saslow, and drummer Isaac Carpenter. Their first EP, Back from Earth, was released in May 2010. They released their first studio album, Megalithic Symphony, in March 2011, featuring their most notable hit, "Sail", which peaked at number 17 on the Billboard Hot 100, number 4 on the Billboard Rock Songs chart, and number 5 on the Billboard Alternative Songs charts.
Badflower from Los Angeles, California are singer and guitarist Josh Katz, lead guitarist Joey Morrow, bass guitarist Alex Espiritu and drummer Anthony Sonetti. Their debut studio album, OK, I'm Sick, was released on February 22, 2019. Their latest album, This Is How the World Ends, came out in September 2021, peaking at number 20 on the Hard Rock Chart, and number 9 on the Heatseekers chart, and was elected by Loudwire as the 38th Best Rock or Metal Album of 2021.