Fillmore Auditorium | Denver, Colorado
All you metalheads better listen up!! ..Because we have one of the coolest co-headlining tours to ever grace North American stages. Babymetal and Dethklok are teaming up to create the BabyKlok Tour 2023, and it's going to be one for the ages. The 29-date trek kicks off on August 30th in Houston, Texas, and will work its way through the nation until it reaches Los Angeles' YouTube Theater on October 11th. Both bands are known for their electrifying performances, so expect absolutely breathtaking fireworks when the tour stops over at the Fillmore Auditorium on Saturday, September 30, 2023. No fan is going to want to miss out on this truly phenomenal experience, and so tickets are selling out extremely fast. You, however, can secure your place by clicking the "GET TICKETS" button up top, so do NOT delay in getting it done for what will be the best nights of your life.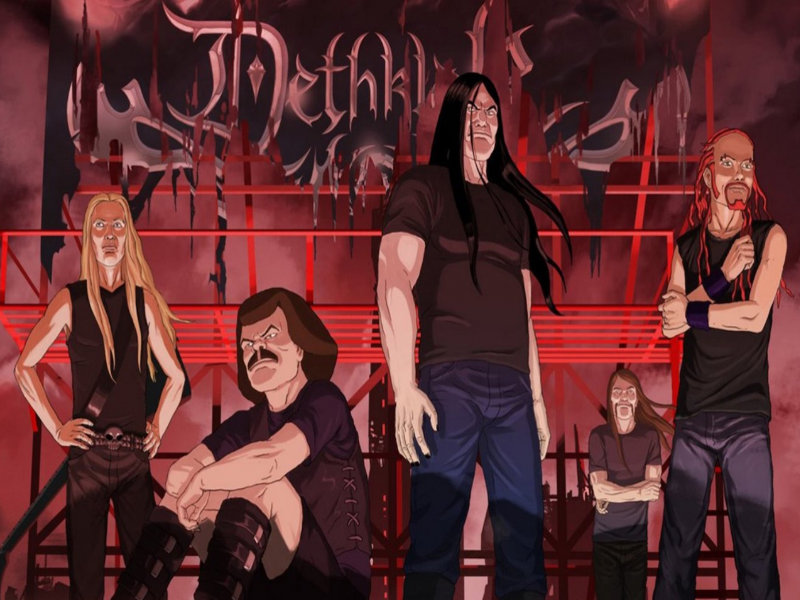 Kobametal, the long-time heavy metal fan and producer of Babymetal, formed the group in 2010 after being impressed with Suzuka Nakamoto's abilities in her previous group, Karen Girls. He would eventually add Moa Kikuchi and Momoko Okazaki (who replaced Yui Mizuno) to finish the group off.
The band's first single release was "Doki Doki Morning," released in April 2011, and a music video was uploaded to Youtube in October of the same year. By 2012, that video had racked up over 1 million views, and the band had already done their first live shows in Japan as well as Singapore, establishing the trio as an incredible group worth taking notice of. The band has established a tradition of performing with back dancers at live performances, and in 2019, they introduced three of them, now called the "Avengers." This new tour will support their brand new album, THE OTHER ONE.
The co-headliners on this trek, known as Dethklok, are from Adult Swim's animated series Metalocalypse. In the series, they are a fictional band known for their satirical lyrical themes and are the world's most popular death metal band. The music they created was pretty cool and had a devoted following, so a real band was set up to perform at live shows.
Their first album was released in 2007 and was called Dethalbum, which made its debut at number 21 on the Billboard Top 200 list. That album was followed up with Dethalbum II in 2009, with the third and fourth albums, Dethalbum III and The Doomstar Requiem, in 2012 and 2013, respectively. They even received an award for the best international band during the Revolver Golden God Awards in 2009.
Now on tour with what is described as probably the cutest metal band around, Babymetal, the BabyKlok tour is going to be something truly special, and fans are already going crazy about it. Tickets to the show are easily accessible from our website right now but you need act fast otherwise they will sell out. So don't delay in clicking the "GET TICKETS" button up top.