Fillmore Auditorium | Denver, Colorado
Looking for the best post-valentine event that will make you fall in love all over again? You are in the right place because the tickets for Bailey Zimmerman's post-valentine concert at the Fillmore Auditorium are here already. Click the "Get Tickets" link if you want to purchase tickets for the "Rock and a Hard Place" hitmaker's concert at the famous Colorado venue on February 15. Immerse yourself in a music event that will put you in a good mood through Zimmerman's raw voice, infectious enthusiasm, and straightforward charm. If you are one of Bailey Zimmerman's millions of followers, you must reserve your tickets as early as today because this concert will indeed be swarmed with enthusiastic fans and lovers of his music. Joined by the Canadian country singer-songwriter Josh Ross, Zimmerman will perform some of his notable hits, "Fall In Love," "Rock And A Hard Place," and songs from his newest album, "Religiously. The Album." This is a concert that will bring heat to your cold Thursday night. Secure your tickets now.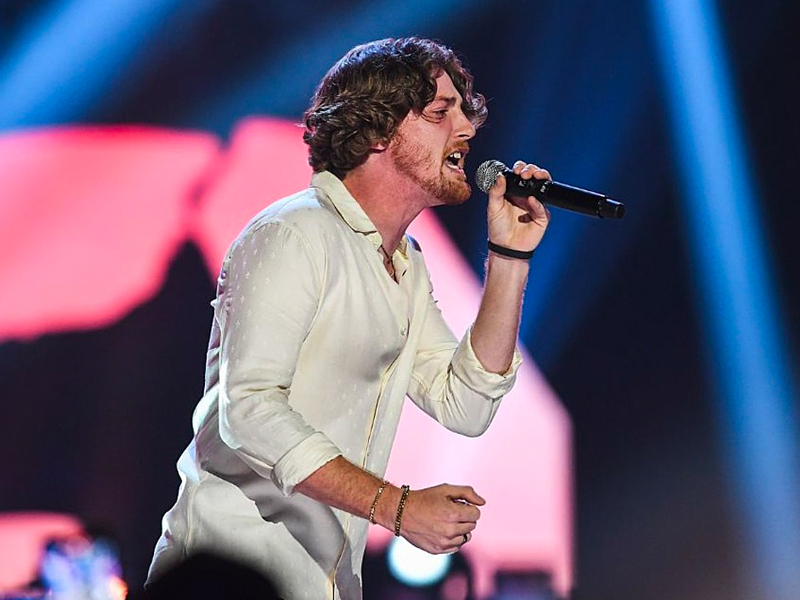 Bailey Zimmerman has a raspy voice, perfectly matching heartland rock and reflective country music. His known for his musical approach that is bare and homey, which encapsulates the humble life in the town where he grew up. With this, a common characteristic of his music is it's lingering minor chords. The up-and-coming artist is considered one of the most talented of today. He brings fresh sounds to the table, with most of his releases having lyrics and melodies that are touching and polished. You should listen to his songs if you are looking for a musician who understands how to combine traditional and modern styles.
Zimmerman came into an age in Louisville, Illinois. His love of country music was influenced by his father, who bonded with him by listening to songs from the genre for hours. On the other hand, his mom is a rock enthusiast. She made him fall in love with it, as well. Before deciding to work as a musician, he jumped from one blue-collar job to another, most notably in the meatpacking industry. His parents' influences and working-class experiences during his teenage years propelled his music.
He became prominent when he uploaded a video of him playing one of his songs on Tiktok. It did not take long for people to notice him. After a short while, he went viral. He used the traction to take advantage of his sudden popularity and debuted a single entitled "Never Comin' Home" in 2021. It climbed on the United States Viral Charts of Spotify that year, reaching the top 20. In February 2021, his song "Fall in Love" came out. It reached the charts slowly and secured the 31st spot on the Billboard Hot 100. This was followed by an EP release called "Leave the Light On." It was his first top ten on Billboard 200.
In May this year, Zimmerman, now 23 years old, debuted his debut album "Religiously. The Album." It contains 16 emotionally-driven songs that charted in the US, Canada, and Australia.
The rising musician will headline his " Religiously. The Tour." to support his album. He is set to perform at the Fillmore Auditorium on Thursday, February 15, 2024. Coming with him is "First Taste of Gone" singer Josh Ross.