Fillmore Auditorium | Denver, Colorado
Be captivated by the enigmatic persona, menacing lyrics, and fragile voice of the American singer-songwriter Banks this Tuesday, August 2, at the Fillmore Auditorium. The genre-bending Goddess takes her place in The Altar at Colorado's famous stage this summer in support of her newly-released "Serpentina" album. If you enjoyed her recent singles, "The Devil," "Skinnydipped," and "I Still Love You," then you don't want to miss this concert. You will surely enjoy these songs envelope the walls of Fillmore Auditorium as the singer's mystifying voice quality captures you, as if putting you in a trance. Joined by the former Fifth Harmony member, Lauren Jauregui, Banks will surely give you one of the most powerful this summer.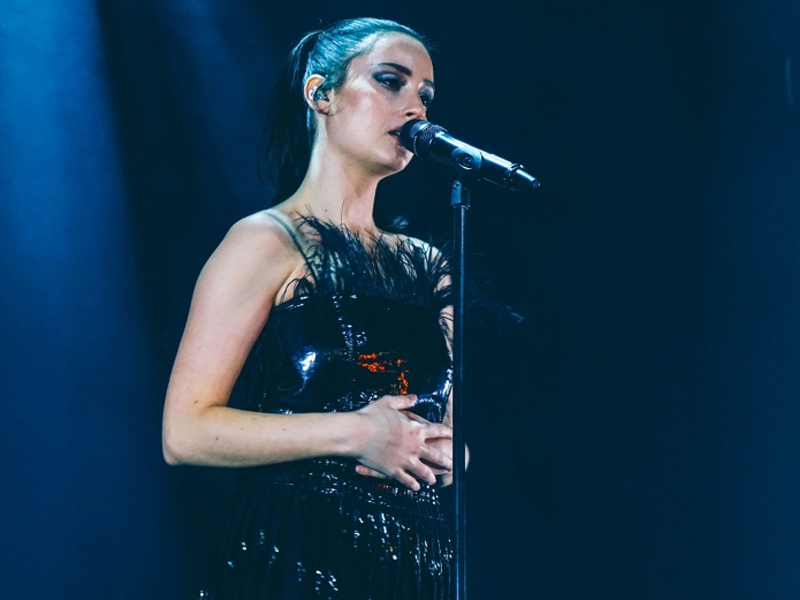 Jillian Rose Banks, commonly known as Banks, started her musical journey as a teenager, crafting songs on her keyboard. The once shy teenager blossomed into a creative young woman whose moody, alternative pop with shades of contemporary R&B tunes captured the world's attention. She emerged in the early 2010s with a handful of downtempo, alt-R&B tracks that helped build a cross-genre audience.
She debuted her gold-certified album "Goddess" in 2014, and it reached #12 on the Billboard 200 chart. Her follow-up album, "The Altar," reached #17, maintaining her placement in the chart's upper reaches. In 2019, fans saw a different side of Banks as she experimented with her artistry in her third studio album, "III." She continued with her genre-bending tunes with her newly-released album "Serpentina."
The new 13-track album marks Banks' first release as an independent artist. It is also notable that Banks injected new sounds, visuals, and lyricism into this album. In the past, I've been really tight and controlled, and I don't feel like that right now," the 33-year-old singer stated. "I just feel more wild and free."
This summer, you can witness Banks' newfound sense of freedom and wildness in her "2022 Serpentina Tour." The tour will kick off on July 11 in Texas and conclude a little over a month later on August 15 in Arizona. She will stop at Denver, Colorado's Fillmore Auditorium on August 2 with Lauren Jauregui. Fans can expect to hear songs from the former Fifth Harmony member's debut EP, "Prelude."
With these two women performing at Fillmore, we can look forward to nothing but the best performances. Secure your tickets now, and don't miss out on this special event.