Fillmore Auditorium | Denver, Colorado
Bassted comes to Fillmore Auditorium on Friday 29th November 2019 featuring: 12th Planet, Borgore, PhaseOne, Yookie, G-REX, Tisoki and BloodThinnerz you do not want to miss this epic lineup!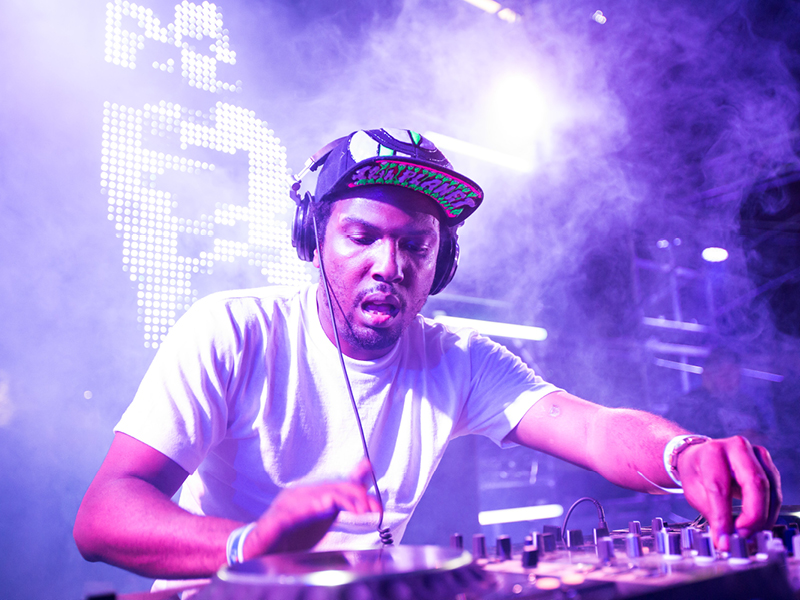 12th Planet
With early co-signs from Skream and Rusko, a feature on Diplo's 'Blow Your Head' compilation, and the launch of a bubbling new SMOG event series in LA, John Dadzie, professionally known as 12th Planet, quickly became known as one of the first ambassadors of dubstep in the US. As the sound began to spread, he helped navigate its uncharted territories with tracks like the breakout "68" single, released on his newly launched SMOG label, and collaborations alongside Skrillex and Kill the Noise ("Burst", followed by the Grammy winning "Right on Time"). In the following years, 12th Planet became a household name within the global dance music circuit with official releases on Interscope, Mad Decent, Monstercat, and OWSLA, as well as support on Skrillex's Mothership Tours, and stops at major festivals like Coachella, Lollapalooza, EDC, HARD, and Ultra. Now, following the 10 Year Anniversary of his seminal label, SMOG, a stretch of his own headlining dates, his recent exclusive signing to Disciple and the launch of his new riddim focused dubstep label, Disciple Round Table, 12th Planet has been releasing a heavy arsenal of sounds and visuals igniting stages and headphones worldwide.
Borgore
One of electronic music's most popular and polarizing artists. Called the enfant terrible of bass culture and happy to name himself the man who "ruined dubstep," the LA-based, Tel Aviv-born producer's genre-destroying "gorestep" and maniacal live shows have made him an iconic character in the modern bass scene. His release , released in July 2014 on his own Buygore record label through Steve Aoki's Dim Mak Records, will certainly only bring that fame to new heights.
PhaseOne
Emerging onto the scene in 2013 with a unique take on bass music production he founded himself within the dubstep community with a range of remixes and unique originals, forming his own distinctive style by mixing heavy metal elements with heavy-duty bass. After catching the attention of some of the largest dubstep labels created two EPs with the label Firepower Records, he then signed exclusively to Disciple records in January 2017 joining one of the most talked about labels in bass music, where he has since released another 3 acclaimed chart topping EPs as well as a slew of viral hit singles. 2018 sees PhaseOne set out on his most ambitious project to date, to write a full length album. The project will see him transcend multiple genres as well as reconnect with his metal roots. The album features exciting collaborations with some of the metal, punk and rock scenes most respected bands as well as an exciting list of talented up and coming
G-REX
Although the origins of G-REX can be dated back to 2015, 2018 was certainly a breakout year for Detroit native producer, Jake Sweeney. As he worked to perfect his brand of high energy trap and bass fused with sinister dubstep sound design, he honed in on a deep dark sound that has become a recognizable signature in his music and earned him the respect and support of leaders in the scene. In September 2018 he released one of the biggest bass music tracks of the year, "Babatunde," as a collaboration with friend and fellow bass music phenom, PEEKABOO, on Liquid Stranger's record label, WAKAAN.
YOOKiE
Comprised of brothers Anthony and Christopher Alfaro hailing from New York City, the art created centers around a single name: "YOOKiE." Bass presence hums through a melody within the artificial: instrumentation computed in utter harmony with the brains of those willing to lend themselves, their ears, and their youth to the ends of ecstasy. A perfect synergy of careless consequence and pure energy.
Tisoki
A producer from the UK, whose prominence in the electronic music scene has been proven by his impressive catalogue of dancefloor anthems and melody driven songs alike. Sampling his taste from a selection of different styles, Tisoki's pallet has led to creations that exercise his prowess in dubstep and other bass heavy genres, whilst also indulging in music of a more eclectic form.
BloodThinnerz
Not for the faint of heart. BloodThinnerz bring you only Bloodiest in Dubstep / Bass music. These certified Savages are ready to chop up the floor, and leave you bleeding out begging for more Blood.