Fillmore Auditorium | Denver, Colorado
From internet sensation to a laughable meme. Blueface rose to the surface and is now one of the fastest rising stars of hip-hop. His quick-witted, off-beat style is what appealed to followers that are growing by the minute. Now Blueface is trekking the concert hi-way and has marked this date and pinned this location as one of their stops — catch Blueface live at the Fillmore Auditorium on Friday 16th August 2019. Book your tickets now!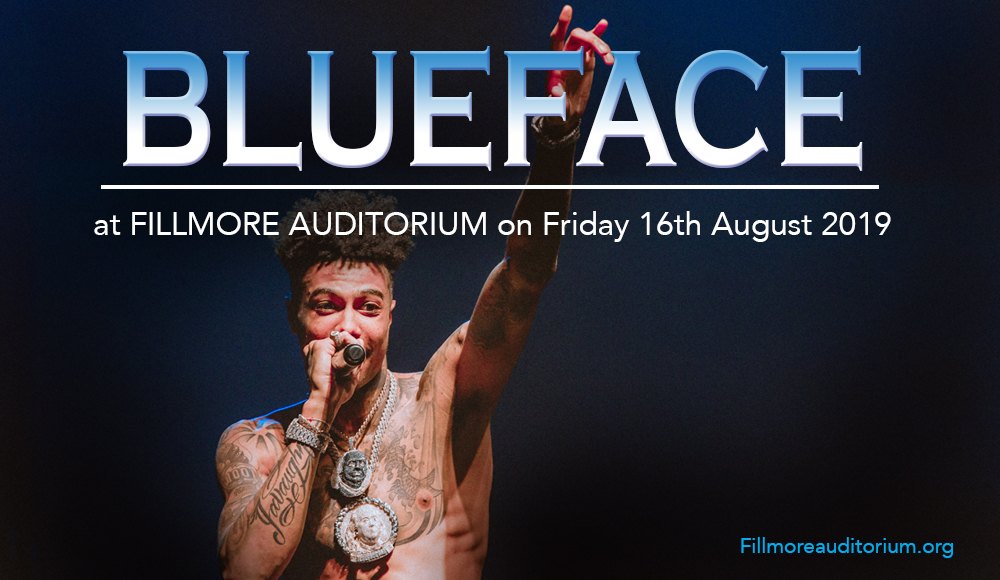 When Blueface released a music video for his song "Respect My Crypn" on WorldstarHipHop's YouTube channel, some folks turned it into a meme. But the jokes on those detractors now. The short-lived incident actually worked to his advantage. By the time he released another set of songs, namely "Thotiana" and "Next Big Thing", he got so much attention and a record deal to boot! "Thotiana" debuted on the Billboard Hot 100 at number 75 — earning his first Billboard hit. From there, anything that Blueface uploaded raked-in millions of views in no time at all. His music video for "Bleed It", to date has been viewed more than 31 million times.
Now is the time to go for the real deal. Catch Blueface as his performs and showcase his brand of hip-hop live!