Fillmore Auditorium | Denver, Colorado
Delight spread quickly among fans at the announcement of Brand New's handful of live dates across North America this Spring. The news comes amid speculation that the elusive band may at last have a new album in the works, something their followers have been waiting for for some while! Either way, Fillmore Auditorium can't wait to see the genre-defying cult heroes on Wednesday 8th April for what is sure to be an emotionally charged, powerful show!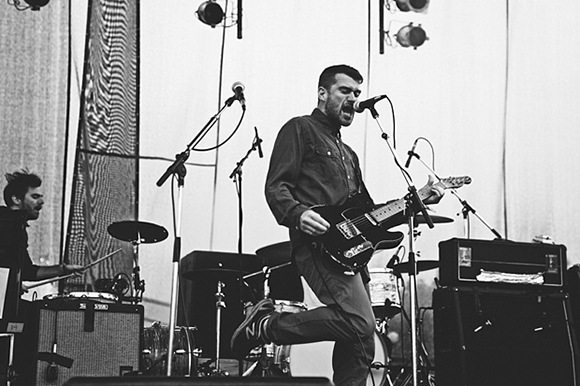 There aren't many bands that have a famously avid, loyal fan base and yet remain utterly cryptic, but Brand New deftly walk the tightrope between enigmatic and hugely popular with a grace that has seen them last fifteen years in the music industry. The band saw international success with the release of their 2003 gold-certified album Déjà Entendu and their singles "The Quiet Things That No One Ever Knows" and "Sic Transit Gloria… Glory Fades" with lead singer Jesse Lacey's intricate lyrics and passionate vocals finding popularity amid the indie, alternative rock and emo scenes. Subsequent albums The Devil and God Are Raging Inside Me and Daisy were well received, and rumor has it 2015 will see the release of their fifth studio album.