Fillmore Auditorium | Denver, Colorado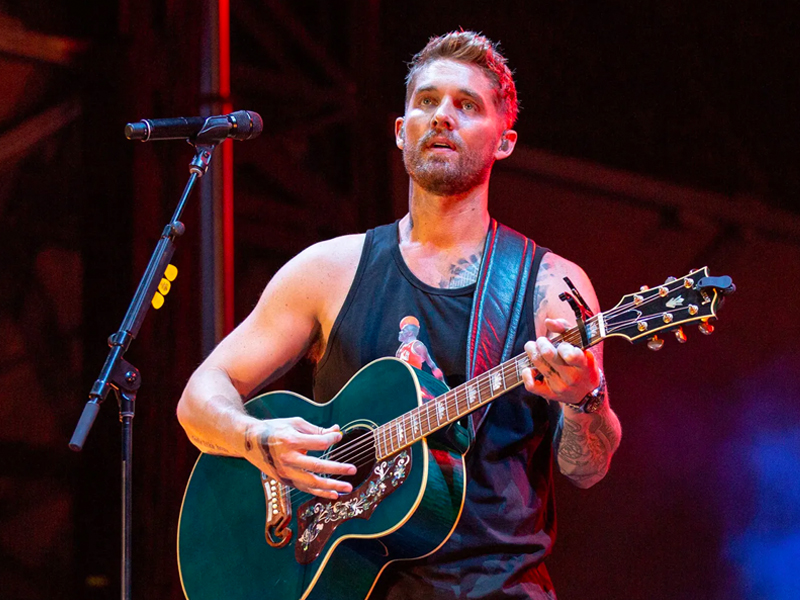 In Case You Didn't Know, the country star Brett Young is bound to set the Fillmore Auditorium stage on fire! Yes, you are reading that right! The LA-bred country singer will not only perform his hits but will surely Dance With You this March 9 at the famous Colorado venue. If you are a real Brett Young fan, you surely get those song references and are excited to sing along to these songs and several others of his career-defining hits like "Mercy," "Like I Loved You," "Lady," and "Sleep Without You," among many others. The 42-year-old country crooner, known for his excellent blend of traditional country and pop tunes, will light up the stage with his enigmatic voice, guitar-slinging skills, and superb crowd interaction. If you are looking to spice up your dull Saturday night, attending his concert is an excellent idea. Get your tickets early and expect to be awed by the performance of the one and only Brett Young. Secure yours today by hitting the "Get Tickets" link.
Perhaps one of the most fascinating artists in the country music scene today is Brett Young. Apart from his singing prowess, commendable songwriting skills, and captivating storytelling abilities, Young has a very interesting background. Unlike the majority of Nashville singer-songwriters, he started late in his career. In fact, he shifted from his professional sports career to venture into the saturated world of country music.
Inspired by Gavin DeGraw and John Mayer, Brett Young picked up his guitar after quitting professional baseball and followed his love for music. Success wasn't instant for him, though. He spent almost a decade trying his luck as a local singer-songwriter in Los Angeles. After several demo submissions and an ample amount of grit and determination, he was signed to a major record label. At the same time he was about to be signed was the opportunity to join the hit reality T.V. competition The Voice. Although choosing which to pursue at the moment was a difficult decision for the budding artist, selecting the former proved beneficial for him.
His patience and determination were immediately rewarded after putting out his first album. His self-titled debut studio album was certified platinum in the U.S. and Canada, selling over a million units in sales and streaming. At 36, he became the oldest of the nominees for the 2017 ACMs' New Male Vocalist of the Year award. Aside from country music's highest award-giving body, he also made nods at the CMT Music Awards, the Teen Choice Awards, and the Country Music Association Awards. Indeed, 2017 was the year that started it all for Brett Young.
Over the years, Young proved that he is more than just a one-hit wonder. He released successful albums, including 2018's "Ticket to L.A.," 2021's "Weekends Look a Little Different These Days," and 2023's "Across the Sheets." He also appeared in many television shows and garnered different awards and nominations. In 2018, he finally bagged the New Male Vocalist of the Year award from the Academy of Country Music Awards — an award that solidified his place in the competitive world of country music.
Moreover, Brett Young also acquired the reputation of being a sought-after performer. Through his sold-out shows, he proved that he is not just a recording artist but an all-put performer who can make fans laugh, cry, and groove to his songs and storytelling abilities. Whether with his guitar or just a microphone, he will captivate a crowd.
In 2024, Young is set to embark on another concert tour. Although he earlier announced that his official "Dance With You Tour" will kick off in the fall of 2024, he has some earlier shows in store for his fans. And one of these shows is his concert in Denver, Colorado's Fillmore Auditorium on March 9. This is a piece of exciting news for his Colorado fans, as his intended show last October was canceled. Thus, this is going to be one hell of a concert show for all his Colorado fans.
Come and enjoy country music at its finest. Reserve your tickets now. Start by hitting the "Get Tickets" link.