Fillmore Auditorium | Denver, CO
British rock icon Bring Me The Horizon are making their way to U.S. shores this fall for a long-awaited tour. The 20-city trek begins in September and will extend until October. On Thursday, 20th October, the chart-topping band will perform their last headlining concert at the Fillmore Auditorium in Denver, Colorado. The show will feature some of Bring Me The Horizon's biggest hits and fan-favorite tracks from their critically-acclaimed studio albums and extended play releases. The show will also feature special guests Knocked Loose, Grandson, and Siiickbrain. Get your tickets now to this much-anticipated event at the Fillmore Auditorium!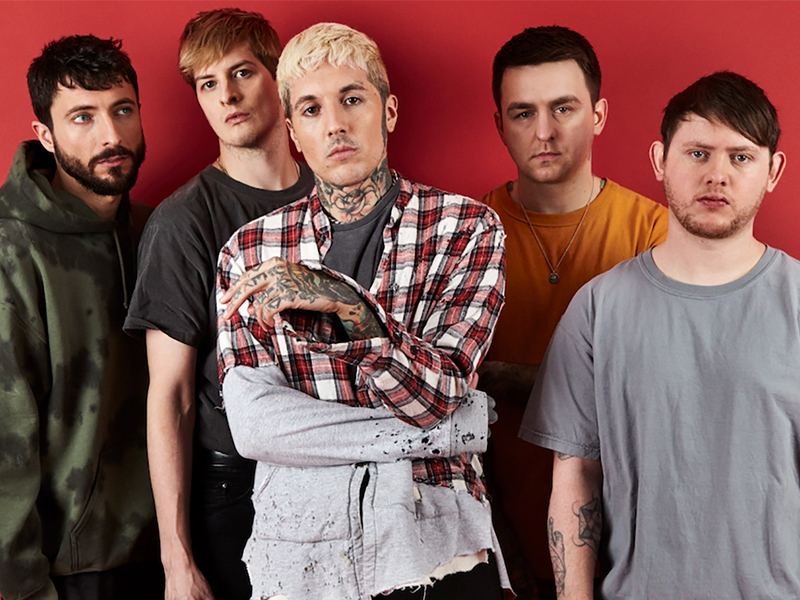 Bring Me The Horizon has proven that they are more than just an archetypal band from the metalcore era. The quintet has steadily evolved and set themselves apart. When they debuted in 2006 with Count Your Blessings, Bring Me The Horizon was the quintessential metalcore offspring, infusing death metal blast beats with hardcore breakdowns and melodic riffs. However, as time went on, the band started to include symphonic elements while sticking to their roots, which resonated well with listeners. This was evident in their iconic 2013 single, "Shadow Moses."
As frontman Oliver Sykes and keyboardist Jordan Fish continued their musical experiments, the band consistently added new sounds with synthesizers, hip-hop, and EDM influences. By the release of their 2015 record, That's The Spirit, Bring Me The Horizon possessed a more hard rock sound, which the band maintained until their latest album, Amo. In 2020, Bring Me The Horizon dropped a commercial release album titled Post Human: Survival Horror. The record spawned the monumental track, "Ludens," featured in the PlayStation game Death Stranding soundtrack. "Ludens" maintained their hard-rock, EDM, and hip-hop-infused music style, but BMTH gave listeners a glimpse of their roots by including some hardcore breakdowns.
Bring Me The Horizon has maintained a cult, almost niche, following since their debut. However, the band is no stranger to achieving mainstream success with their studio efforts. Four of their six studio albums entered Billboard 200 chart's top 10, even reaching the number 1 spot in the U.K. and Australia. In 2020, their latest album, Amo, received a Grammy nomination for Best Rock Album, while the single "Mantra" was nominated for Best Rock Song.
Tickets to see Bring Me The Horizon at the Fillmore Auditorium are now available!