Fillmore Auditorium | Denver, Colorado
After a six-year hiatus, the "Trapsoul" singer/rapper Bryson Tiller is Back and Better, visiting many cities nationwide. Among his stops will be at the Filmore Auditorium on May 8. Get ready for a swagger and slow beats music experience with Bryson's trap and hip-hop-infused R&B. He will be performing new records from his latest album "Serenity," such as "Normal Girl," "Right On Time," "Lucky Me," "She Dont Want It," a freestyle version of "How About Now," and many more. Since May is the best month to visit Denver, Colorado, why not complete it by watching this concert at the Filmore Auditorium? Tiller is also known for his intimate and emotional shows that engage audience members through his artistic storytelling. Thus, you are in for a jam-packed show filled with fun, good music, and superb artistry. Ticket sales have started, and you can secure yours by hitting the "Get Tickets" link. Buy yours now!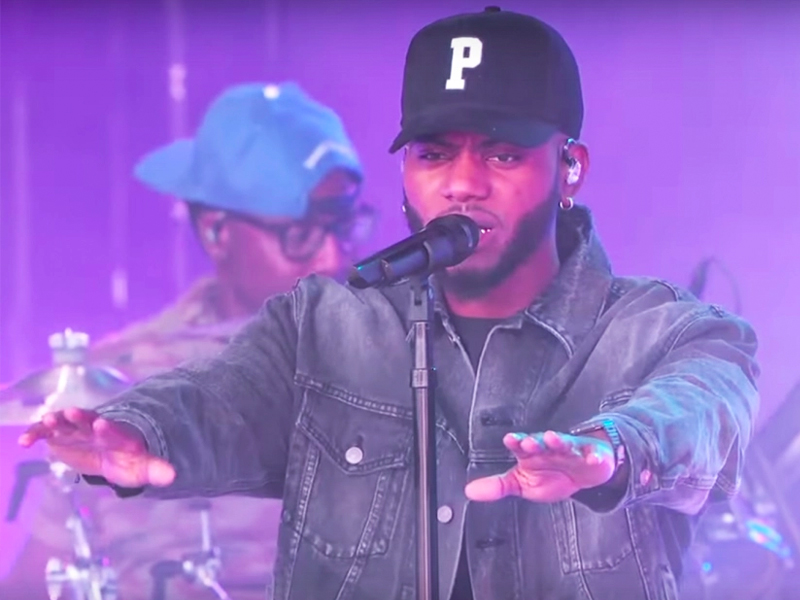 Bryson Tiller is a trendsetter with his trap and hip-hop-infused R&B. His temperamental music style, characterized by swagger and slow beats, has caught many people's ears, leading to his mainstream acclaim. This unique music style was first heard in his single "Don't," which peaked in the top 20 of the Billboard Hot 100. The song's relatable message complemented its catchy tunes, making it a hit for all listeners. In 2015, the song catapulted Tiller to the ranks of sought-after rising RnB and hiphop artists.
His success may appear as an overnight success for the Kentucky native. However, it was far from being an overnight success. Like many artists, Tiller struggled to secure a record deal for the release of his music. Thanks to his famous song "Don't," gaining internet fame on Soundcloud, he was able to introduce his artistry to the world. This initial success led to him getting signed with RCA Records … and it is safe to say that the rest is history.
In 2015, his studio debut "Trapsoul" came out to rave reviews and a top 11 debut at the Billboard 200. This also led to him receiving a Grammy nomination. His sophomore album "True to Self" came out in 2017 and topped the Billboard 200 on its release. Right on the fifth anniversary of the release of "Trapsoul," Tiller also released his third album entitled "Anniversary." The album was also a success and reached number 5 on the Billboard 200. His upcoming fourth album, "Serenity," is scheduled to be released this year.
After six years, Bryson is back on the road for his "Back and I'm Better" tour. Enjoy his music live at the Fillmore Auditorium on Monday, May 8. If you are as excited as thousands of fans in Colorado, you should secure your tickets right away. Bring heat to spring this May by attending this highly-anticipated comeback of the one and only Bryson Tiller. Get your tickets now!