Fillmore Auditorium | Denver, Colorado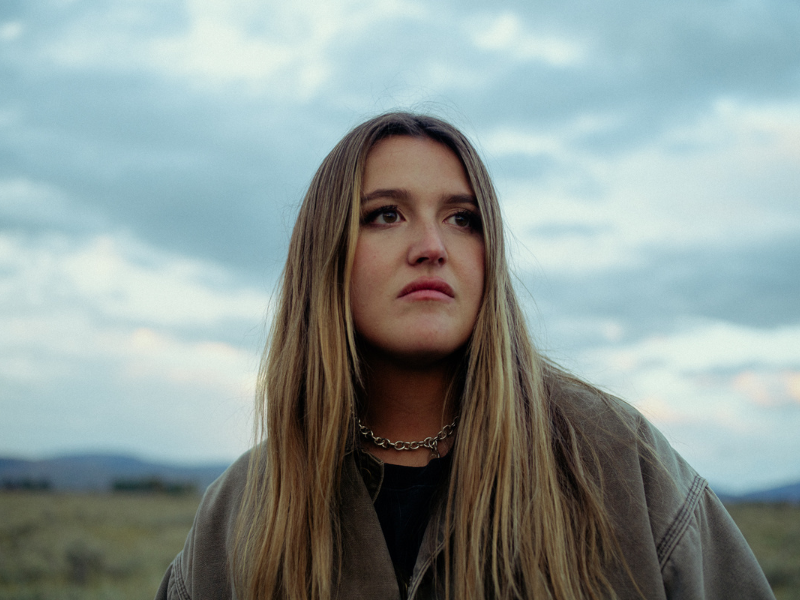 Chelsea Cutler just announced a series of headlining shows across North America! The trek dubbed as 'The Beauty is Everywhere Tour' is taking the singer to major cities, including a highly anticipated stop in Denver, Colorado. If you're one of Chelsea's longtime fans, this is finally your chance to catch her live! Stay tuned for more details about the upcoming performance.
Fans can catch Chelsea Cutler live at the Fillmore Auditorium on Friday, the 8th of March, 2024. It's not often that your favorite singer comes to town for a live performance, so grab the opportunity while you can! Ring all your friends and tell them to mark their calendars for this day! It's going to be a blast.
Tickets to see Chelsea Cutler in Denver are on sale right here. If you want to get your hands on tickets, secure them right now before they sell out!
According to Grammy.com, Chelsea Cutler's latest album is more than music; it's a mantra. Chelsea's third studio album 'Stellaria' talks about finding beauty in things that are often overlooked. Some of the tracks on the album include "Your Bones" and "I Don't Feel Alive." If you've listened to it, then you know it's a vibe and it sounds really honest in a way that you can tell that Chelsea was truly feeling all the feels while writing the songs. Stream the album on Spotify right now if you haven't already!
Chelsea Cutler shared a lot of cool things in her interview with Uproxx, including the true meaning of her album. "Stellaria means starlike," she said. "But more importantly, it's the Latin name for chickweed," the platinum-certified producer and singer-songwriter says. "This whole album is about noticing and being present and seeing what's right in front of you. If you see chickweed in nature, it actually looks pretty sick, even though it's considered a weed and undesirable."
There are 15 tracks on the album, and if you've already picked your favorites, you can only hope she sings them live when she goes on tour. The Beauty is Everywhere Tour is kicking off this 2024 and it's super exciting. It's in support of her latest album, so you can expect her setlist to be filled with some of her newer tracks. Her tour is beginning very soon, and it's stopping in Denver, Colorado! If you're a fan in the area, we can bet you're uber thrilled right now.
Chelsea Cutler will perform at the Fillmore Auditorium for one night only - Friday, the 8th of March, 2024. If you want to catch her live, you must mark your calendars as early as right now! Secure your tickets before it's too late too. Seats to Chelsea Cutler's show in Denver are selling out fast, so reserve your spots right now! Click 'GET TICKETS' to begin your ticket purchase. Chelsea Cutler is super excited to see you all!