Fillmore Auditorium | Denver, Colorado
Aggressive riff-heavy Chicago based rock band Chevelle have announced an upcoming tour, in light of their cancellation at the Vans Warped Tour. Dayshell will support the band throughout the stint, they will play their debut self-titled album. All the action is coming to theFillmore Auditorium on Wednesday 10th September.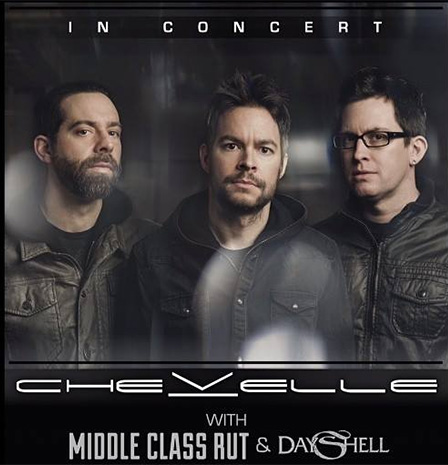 Chevelle is an American alternative metal band that formed in 1995 in Grayslake, Illinois, a suburb of Chicago. The band was originally composed of brothers: Pete Loeffler (lead vocals and guitar), Sam Loeffler (drums and percussion) and Joe Loeffler (bass and backing vocals). When Joe left the band in 2005, Geno Lenardo subbed-in as the bassist until he was replaced by Pete and Sam's brother-in-law, Dean Bernardini.
Chevelle has sold over four million albums in the United States.