Fillmore Auditorium | Denver, Colorado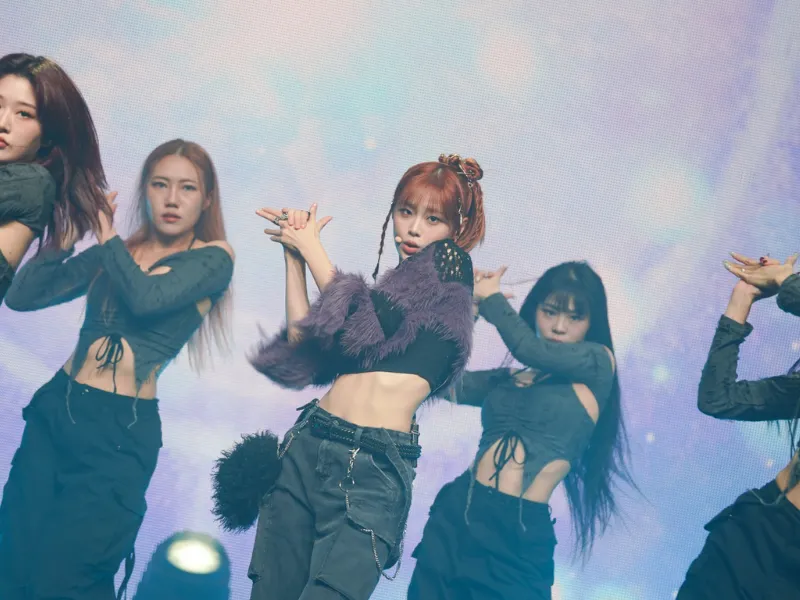 Chuu-rific night awaiting the Mile High City! Chuu is now ready to make some noise in downtown Colorado as she embarks her debut tour "Howl in USA" on Thursday, December 7, 2023 at Fillmore Stadium, Denver. Chuu's glory days as a girl group member where she is known for her aegyo and dreamy personality will never be in vain because she is now taking the center stage as she dives deeper into her emotions with her new found music. Having her first ever solo song titled Heart attack in 2017, Chuu's vocal prowess and dance skills is unmatched on her generation that captivated the hearts of every K-pop fan. Now, the release of her debut album "Howl" surpassed 50, 000 physical sales on Hanteo and dominated the Worldwide iTunes charts treating the fans with a unique and versatile K-pop experience like no other. So, what are you waiting for? Mark the calendars and grab your tickets now!
Former Loona member Chuu is now on her new style as she unveils her debut solo concert "Howl in USA Tour" on Thursday, December 7, 2023 at Fillmore Auditorium, Denver, Colorado. Known for her cutesy and charming disposition, Chuu is now in a different vibe as she released her debut mini album "Howl" last October showing her more serious but gutsy persona that the fans will love.
Chuu or Kim Ji Woo became known as a former member of a Korean pop girl group Loona. With his exceptional skills in singing and her charismatic appeal on television, she snatched the hearts of the fans along with her different humor. Nominated as the best Rookie Female Performer on the recent Blue Dragon Series awards for her korean TV show Love Alarm Clap Clap Clap, now it's her time to showcase her singing and dancing skills internationally as she takes the US trip down to Colorado for fans to see.
With her debut album "Howl", it shows a different musicality of Chuu that fans have never witnessed before. The title track aims to bring back courage and hope in times when people are hurt in their lives. It's a comfort song that needs to be known to the world. Now, she will bless the Colorado Kpop fans with this blessing of an album to not just bring joy and hope but also to showcase her talents.
"Howl is a song that is quite different from the bright, cheerful and lovely image of Chuu that the public has known so far" Chuu said on what's her debut album all about and how it allows her to show other sides of her talents on stage.
Howl consists of five songs including "Howl" as the title track. The following are the b-sides of the album:
Howl
Underwater
My Palace
Aliens
Hitchhiker
"I prepared this album well and with conviction. I want to be remembered as a singer who has a good and comfortable voice" Chuu added on what to expect in this album and the tour.
Fillmore Auditorium will be the home of 3,600 fans that cannot wait to experience the Chuu Chuu experience. With state-of-the-art facilities and design, it will fit Chuu's style and music. Don't miss the fun or you will feel like underwater because this night is the night you cannot miss out. Book the best seats and grab your tickets now!