Fillmore Auditorium | Denver, Colorado
Masters of progressive rock Coheed and Cambria have announced their latest tour. The tour will see the band play: In Keeping Secrets of Silent Earth: 3, which was released in 2003, they will play the album in its entirety. The band are well known for their mixture of progressive rock, Metal, pop and post-hardcore. In a unique announcement they put up a countdown on the bands official website, where they announced the tour to their fans first. Supporting the band throughout the trek is Thank You Scientist and will touchdown at the Fillmore Auditorium on September 13th, tickets up now!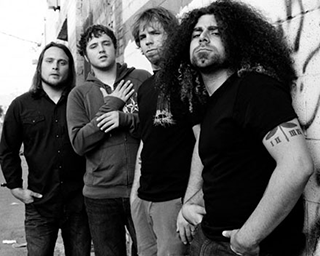 Coheed and Cambria are an American Progressive rock band based in Nyack, New York. They were formed in 2005 and their music is a unique mixture of pop, metal, progressive rock and post-hardcore. What really makes the band unique is their albums are all concept albums, these tell stories of The Amory Wars, originally written by lead singer Claudio Sanchez. These have been turned into a cool series of comics and a full length novel.
The band have released 7 of these concept albums all met with critical acclaim, and various special editions. The bands highly experimental style makes their live performances truly epic and one of a kind. Get down to the Fillmore on September 13th for an unforgettable night.