Fillmore Auditorium | Denver, Colorado
Hey beer lovers! Grab your biggest stein, settle in for a drink, and listen to this very important announcement! The annual Collaboration Fest is back! The biggest Beer Festival is coming your way this Saturday, April 2, 2022, at the Fillmore Auditorium, Denver, Colorado. Join over 200 participating breweries to feature more than a hundred beer projects in a day when all Colorado's finest brewers work together to create uniquely delicious and exclusive beers! Call all your beer buddies and secure your tickets for the event because this is something you wouldn't want to miss. More than a collaboration, this event celebrates everything we love about the beer industry! So grab your tickets now!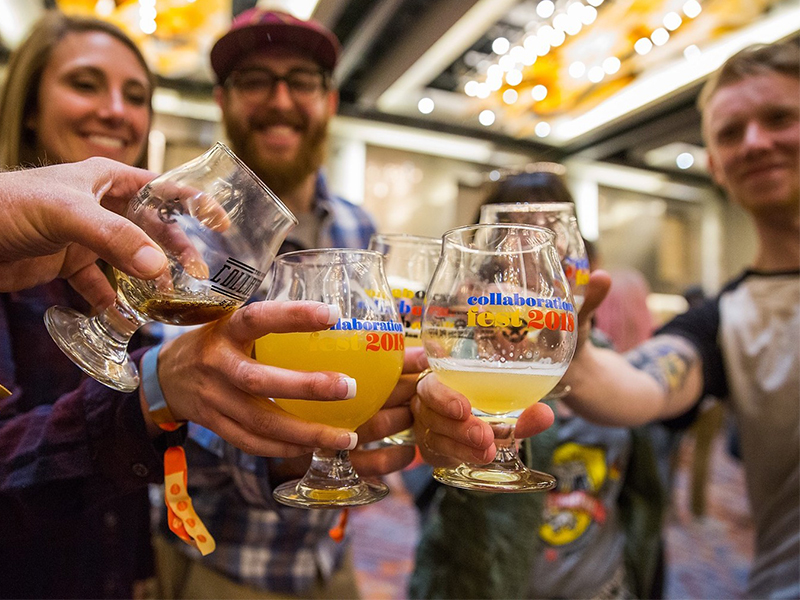 Dubbed as one of the most unique and creative beer festivals in the world, Collaboration Fest is an annual beer festival hosted by the Colorado Brewers Guild. The Colorado Brewers Guild is a non-profit trade association representing Colorado craft breweries and brewpubs founded in 1995. CBG sponsors various beer events each year, such as the Colorado Pint Day, Colorado Brewers Rendezvous, Colorado Stong, and the Collaboration Fest. All of which are designed to increase the awareness and appreciation of Colorado brewed beer.
Collaboration Fest will celebrate its seventh year after being canceled in 2020 and 2021 due to the pandemic. It will feature guild members teaming up with fellow local and national brewers to create unique and interesting beers.
"The sheer number of collaboration beers tapped in one single day is phenomenal," said Shawnee Adelson, CBG executive director. "Beer lovers will get to sample everything from tried-and-true styles to some off-the-wall creations. There will be something for everyone at Collaboration Fest." With all these interesting collaborations, the Collaboration Fest is expected to bring nothing but excitement to all beer lovers!