Fillmore Auditorium | Denver, Colorado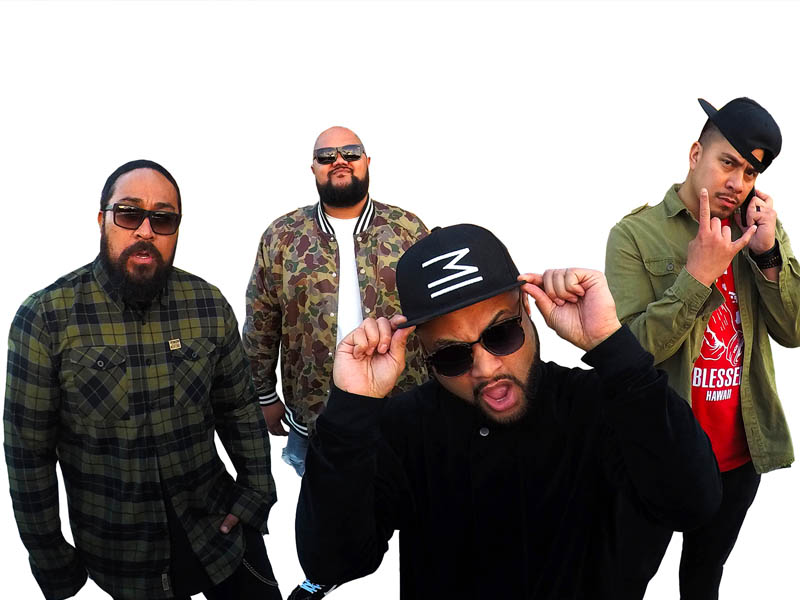 If you're up for some phenomenal reggae rock extravaganza, you can start the fall season with a bang by catching one of the season's most highly-anticipated live shows in North America, Colorado! The highly-acclaimed reggae powerhouse Common Kings is embarking on a headlining outing titled the Celebration Tour! This much-awaited trek will be dropping by 36 major cities, which includes a coveted stop in Denver, Colorado! Fans can take a trip to the Fillmore Auditorium on Thursday, 21st September 2023, if they want to see the highly-influential band Common Kings deliver their remarkable staples, such as "Wade In Your Water," "24/7," Can't Stop," "Do My Thing," and many more! The show at the Fillmore Auditorium is guaranteed to get people up and dancing to the band's famous high-energy set! If you're keen on catching Common Kings in Denver, you better hurry and score tickets now before it's too late!
Common King's massive outing, titled the Celebration Tour is set to take over North America for the month of September and October. The 36-date trek will be featuring their career-spanning hits ranging from their 2013 effort, Summer Anthems, all the way to their 2022 works. Common Kings will be bringing along special guests Steel Pulse and Jakobs Castle who are known for their roots and reggae leanings.
Fans attending this tour can look forward to Common King's plethora of reggae rock staples. The band's setlist has been known to feature numerous songs from their 2013 EP Summer Anthems. The album, which peaked at number 4 on Billboard's Reggae chart, spawned several fan favorites, such as "Wade in the Water," "24/7," "Alcoholic," "Sickness," "Your Turn," and many more. Apart from their immensely popular debut EP, Common Kings may also perform hits from their debut album, Lost in Paradise. The 2017 effort was the band's first album to reach number 1 on the Reggae chart. It featured several iconic hits, such as "License to Smoke," "Always Beside You," "Speaking My Language," and "I Want Your Body."
In 2018, Common Kings once again demonstrated their knack for creating hit EPs. One Day peaked at number 2 on the Reggae chart and belted out remarkable fan favorites like "Today's a New Day," "Queen Majesty," and "Champion." In the following years, Common Kings dropped several non-album singles, such as "Neil Armstrong," "Let Me Down Slow," "California Day," and more.
Fans can totally look forward to experiencing these amazing songs, plus several covers and surprises at the Celebration Tour!
Meanwhile, special guest Steel Pulse will also be highlighting their incredible hits, such as "Your House," "Handsworth Revolution," "Reggae Fever," "Steppin' Out," and more. The Grammy-Award-winning band has been entertaining bands since 1975, and they have released 12 critically-acclaimed studio albums, including their 2019 Grammy-nominated work, Mass Manipulation. In 1986, the band notably won their first Grammy Award for Best Reggae Album. They are reportedly the first non-Jamaican act to win.
If you want to experience this fantastic celebration of reggae music at the Fillmore Auditorium, you better hurry and buy your tickets now to see Common Kings and their special guest, Steel Pulse, on Thursday, 21st September 2023!