Fillmore Auditorium | Denver, Colorado
Reggae legends, Damian "Jr Gong" Marley, Stephen "Ragga" Marley are coming to Fillmore Auditorium on Tuesday 15th September 2015! The two brothers are teaming up for their 2015 'Catch A Fire' tour with support from Morgan Heritage & Tarrus Riley! The tour celebrates what would have been Bob Marley's 70th earth day, many in Jamaica will be paying their tributes to his legacy through his music, his words and his passion to unite the world together.
"We know that is something that our father would love and therefore we know that it's a part of our mission and something that must be fulfilled."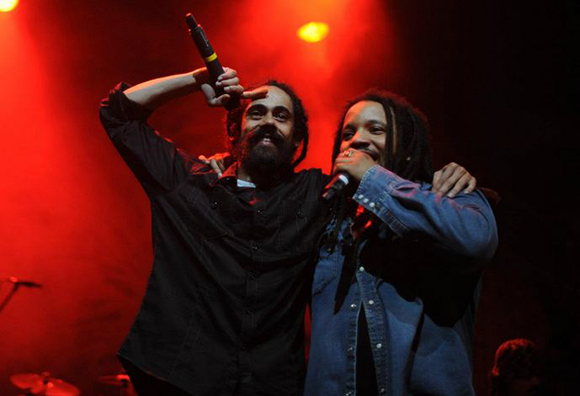 Damian Marley is a Grammy Award-winning reggae musician and the youngest son of Bob Marley. He often referred to as "Jr Gong", a nickname that has developed after his father. Damien Marley has been performing since the age of 13, with his ragga rap style tracks, his most widely recognized hit was "Welcome to Jamrock", released back in 2005. The album sold 86,000 copies in its first week of release, and eventually certified gold after selling an incredible 500,000 copies in the United States alone! The song discusses the ongoing political problems in Jamaica.
In 2010, Damian began working with hiphop artist, Nas, the two collaborated on album 'Distant Relatives' which stays true to their African roots in their raw lyrical content through a varied mix of different music styles.
Since then, Damian Marley has worked with many successful artists including; Mick Jagger, Joss Stone, Dave Stewart and A. R. Rahman in the power group, Superheavy and is now performing along side his brothers on several tours across the globe!
Stephen Marley is a Jamaican and American six-time Grammy award winner as an artist, producer, and member of Ziggy Marley & The Melody Makers. He is the son of reggae legend Bob Marley and Rita Marley. Stephen often features on Damian Marley's tracks, most famously on 'All Night' and 'The Traffic Jam.'