Fillmore Auditorium | Denver, Colorado
Bluesy doom-metal legends of the 90s hard rock Danzig recently announced a month-long North American headlining tour! The band has been in the studio recording their first brand new material since 2010's "Deth Red Sabaoth," and there's every chance fans will get to hear some of the new tunes when the band heads to Fillmore Auditorium on Tuesday 21st July! With support from hardcore punk rockers Pennywise and Cancer Bats, it's going to be a night to remember!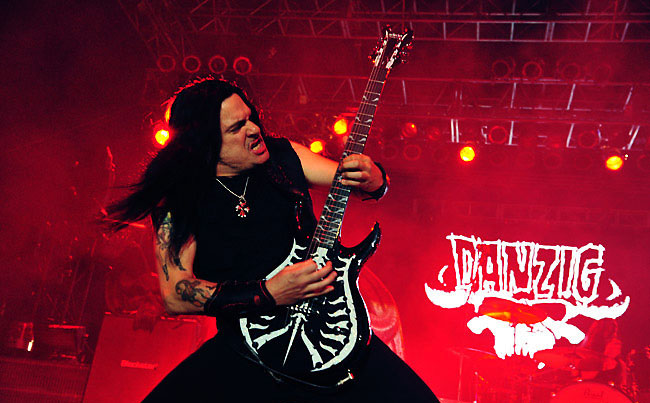 Formed in 1987, Danzig is the brainchild and musical outlet of Glenn Danzig – former front man of 1980s horror punk bands Misfits and Samhain. In the mid-eighties, punk rock "supergroup" Samhain had begun to attract the attention of various major record labels. Rick Rubin, music producer and head of the Def American label, went to watch the band perform at the 1986 New Music Seminar, on the advice of then-Metallica bassist Cliff Burton. Rubin decided to sign the band in 1987 and the name of the band was changed to Danzig to allow the band to retain its name in the event of line-up changes. A year later, Danzig's eponymous debut album was released. To date, Danzig has released nine studio albums, with varying line-ups, and a tenth studio album is currently in progress, slated for release in early 2016.