Fillmore Auditorium | Denver, Colorado
This summer, the show from your emo dreams comes true because an unbelievable tandem, Dashboard Confessional and Andrew McMahon in the Wilderness, has been made for entertaining you! These two acts who rose to prominence during the emo punk era of the early 2000s are joining forces to bring fans the Hello Gone Days 2022 Tour! The tour will have the celebrated artists traverse across the United States for more than 20 dates, including Monday 29th August 2022, at the Fillmore Auditorium! That's right! Dashboard Confessional and Andrew McMahon are coming to Denver, Colorado! Get your tickets now and enjoy the show like it's 2005 again!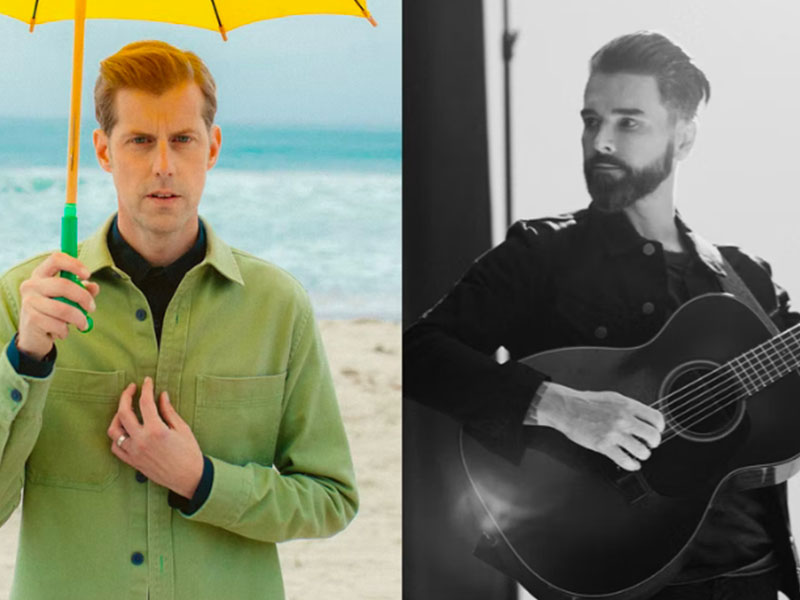 Dashboard Confessional started as a one-man acoustic act consisting of Chris Carraba. As s solo act, Carraba recorded and released his debut album, Swiss Army Romance. Initially, the record was Carraba's side project while also singing for a band called Further Seems Forever. However, Carraba's side project started to gain recognition and a cult following, so he departed from the band and pursued his solo career. After the success of his second solo album, The Places You Have Come to Fear the Most, Carraba started to recruit band members, and the lineup was complete before they recorded the next album. Dashboard Confessional's breakthrough began with their third album, A Mark A Mission, A Brand, A Scar, in 2003. The album peaked at number 2 on the Billboard 200 chart and number 1 on the US Independent Albums chart.
Accomplished singer-songwriter Andrew McMahon co-founded pop-punk band Something Corporate in 1998. McMahon served as the singer, pianist, and songwriter for the band. Their most successful single, "If You C Jordan," entered the Billboard Alternative Songs chart, while their major-label debut, Leaving Through the Window, peaked at number 1 on the Billboard Heatseekers chart. While Something Corporate was on hiatus, McMahon found success with his solo side project, Jack's Mannequin. Through Jack's Mannequin, McMahon released three studio albums, with his second and third albums entering the top 10 of the Billboard 200 chart. In 2014, McMahon released his debut album under his own name, Andrew McMahon in the Wilderness. The record entered the top 5 of Billboard's Alternative Albums and Independent Albums charts.