Filmore Auditorium Denver, Colorado | Denver, Colorado
If your metal instincts are telling you that a mosh pit is about to take place somewhere in Denver, Colorado, believe it, follow it because you're right! All roads are now leading to the Filmore Auditorium for the Deftones are coming to rock this side of town!  Mark this date:  Friday, October 19, 2012 at 7:00 pm.  Be there and don't you dare miss it!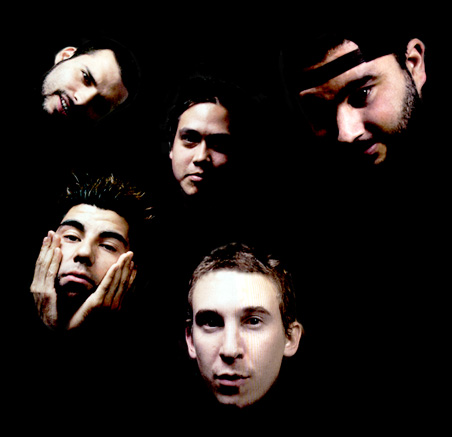 The Deftones are loosely described as an alternative metal band.  Though their music is deeply rooted in heavy metal, they have produced their own brand of metal that exhibits diverse stylings ranging from experimental, nu-metal, progressive rock, psychedelic rock, to rap metal. "Rock critics usually reserve a special place for Deftones above or at least away from the rest of the turn-of-the-century metal movement [….] Deftones have always seemed more curious, more willing to incorporate traditionally revered sounds like D.C. hardcore and dream pop into their Northern California alt-metal.", says music critic John Loftus.  The Deftones have gone through a rocky start in their career.  Sometime between 1994 to 1996, the release of their debut album "Adrenaline" didn't quite make waves as they were hoping it to be, or as quickly as they expected it.  Yet with a rigid touring schedule, word of mouth, and the internet's 'word-of-mouse',  an eager fan following was brewing, and the band managed to sell 220,000 copies of the singles "7 Words" and "Bored", which never got any radio airplay. Inspite of these, the Deftones were gaining attention from the rock music industry circles.  The non-album track "Teething" was part of  the soundtrack for the 1996 film The Crow: City of Angels and the band made a cameo live song performance in one of the movie's scenes.
What is the secret in the Deftones' staying power?  Bassist Chi Cheng exclaims, "One word: perseverance. We've been together for almost eight years, on the road for two, and we do it with honesty and integrity – and the kids can tell."  Indeed, the 'kids' have stuck it out with the Deftones through the years — highly anticipating every album, every tour.  The Deftones' upcoming release is their seventh studio album entitled 'Koi No Yokan,' which will be supported by a nationwide tour.
Rabid fans are fiercely pouncing at the box office to get tickets to watch the Deftones.   You don't want to scraps and if you're too slow, there won't be any leftovers as well.  Hurry, before it's too late! Sink your teeth into the Deftones concert tickets now!