Fillmore Auditorium | Denver, Colorado
This September, the Fillmore Auditorium's calendar is jam-packed with incredible events specially curated for every music taste! On Thursday, 15th September 2022, the Fillmore Auditorium presents the Denver Perrea featuring sensational reggaeton artist Justin Quiles and Colombian breakthrough star Ryan Castro! This celebration of Latin music is guaranteed to deliver Justin Quiles' and Ryan Castro's biggest hits and fan favorites! If you're a fan of reggaeton and merengue, this is your chance to experience the high-energy performances by the genre's hottest stars! Grab your tickets now and see Justin Quiles and Ryan Castro light up the stage at the Fillmore Auditorium!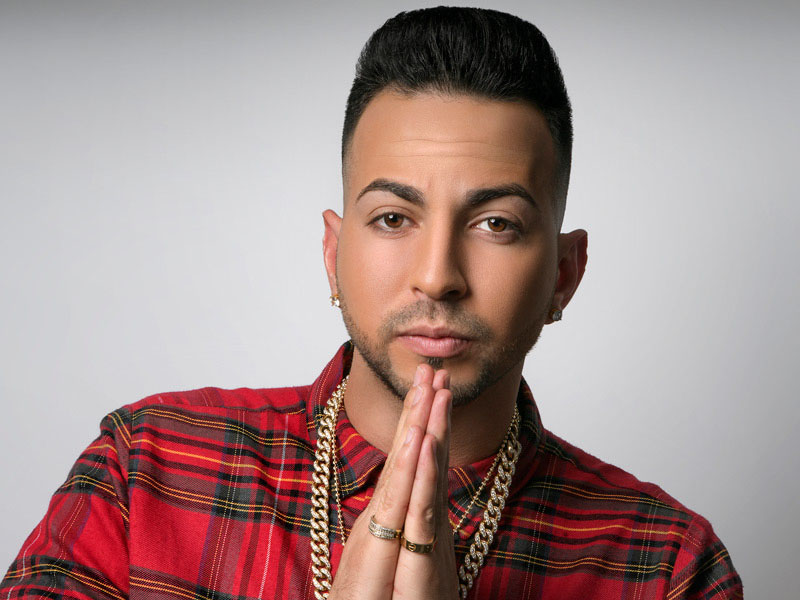 Justin Quiles is a Latin-American reggaeton singer who has taken the world by storm with his colossal hits, "Medallo," "Loco," "Colorin Colorado," and many more. With a career spanning 12 years, he has cultivated a fine reputation in the reggaeton world. Aside from releasing his own music, Quiles has written songs for other artists, including "Pierde Los Modales" performed by J. Balvin featuring Daddy Yankee, "Take It Off" by Lil Jon, Becky G, and Yandel, and "Loba" by Yandel.
In 2016, Quiles dominated the U.S. Billboard Latin Rhythm charts with his debut album, La Promesa. The album also peaked at number 2 on the Top Latin Albums and number 22 on the Top Independent Albums charts. After a stellar studio debut, Quiles dropped his sophomore effort, Realidad, two years later. The album spawned the colossal hit "No Quiero Amarte," which earned platinum status in the U.S. In 2021, Quiles released La Ultima Promesa. The platinum-selling album was preceded by the five-time platinum-certified single, "Loco," featuring Chimbala and Zion & Lennox.
Before Ryan Castro's career took off, he spent his days singing in the buses of Medellin. He was trying to make a living for himself and his family. "Since I didn't have enough resources for my studies, I began singing at bus stops and on the buses. That's how I was able to buy my own clothes and support my household," Castro said during an interview with Billboard. Today, Castro's megahit "Mujeriego," has gone viral on the social media app, Tiktok, with over two million video creations. Meanwhile, Castro's most famous single, "..Jordan," has amassed more than half a billion listens and views on streaming platforms, such as Youtube and Spotify. Clearly, he has gone a long way since his days of singing in local buses in Colombia.
Tickets to see Justin Quiles and Ryan Castro are now up for grabs.