Fillmore Auditorium | Denver, Colorado
If you're looking for best in Burlesque there's no one better than the sensational tease queen – Dita Von Teese! As she comes to perform as part of her 'Art of The Tease' tour dates, this stop will excite you as she'll be stopping off at Fillmore Auditorium on Tuesday 12th June 2018! This summer, make sure you catch this incredible, dazzling display! Tickets are available to book, so grab yours now!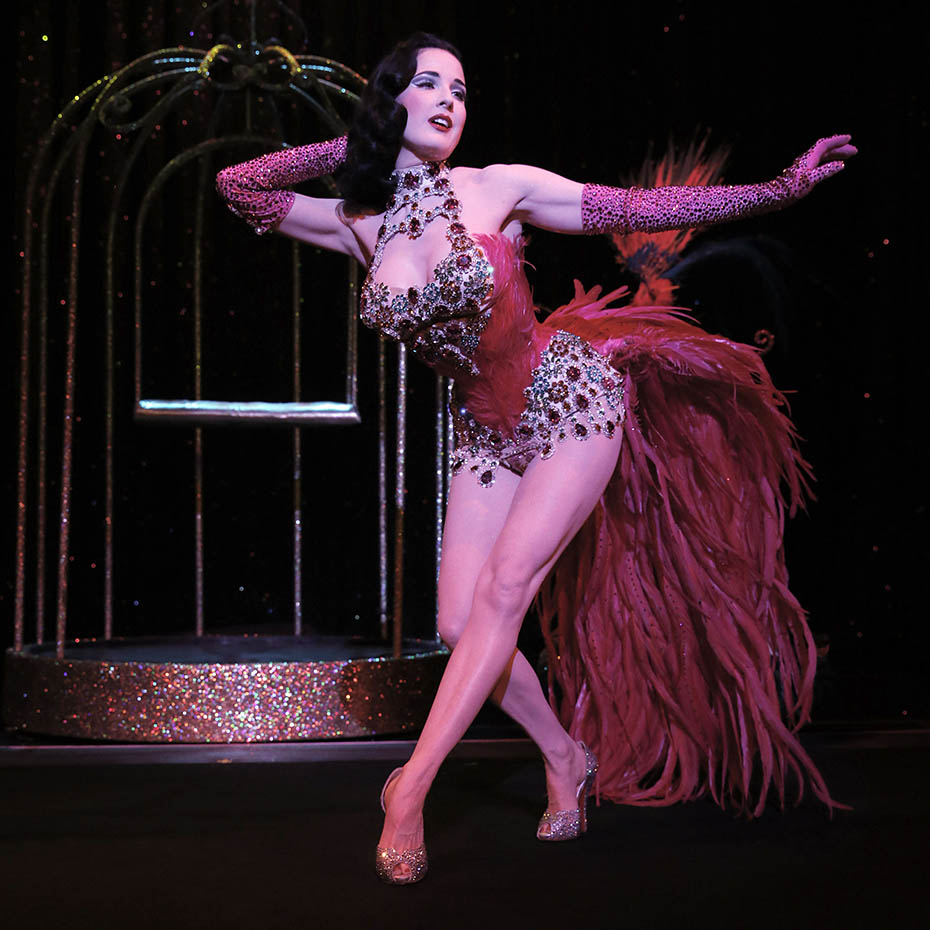 Dita is absolutely mesmerizing. She elevates the art of tease with an effortless grace and ease that is thoroughly intoxicating, and the elegance and beauty of her movements will truly take your breath away! It is delicious, powerful and playfully provocative!"
– Demi Moore –
"Many thanks for reminding the world that there is a highly reasonable way to reconcile Bettie Page with Betty Friedan. Well done, and thanks for all of it."
– Graydon Carter, Vanity Fair –
"Dita's show is timeless, with a powerful delivery that explores the sensuality of the human spirit. With jaw dropping costumes, a thunderous crescendo of music and superb production design, Dita brings burlesque to a whole new level. The show is dazzling and sexy…a must see!!"
– Debi Mazar –
As the biggest vintage star on the Burlesque scene – Dita Von Teese always gives a flawless, beautiful visual performance, with her love and dedication to the 1940s cinema era, she became fascinated from an early age. Her Mother encouraged her initial inspiration as she introduced her to the great Hollywood classic movies and their glamorous actress, Dita would later base her style and look around.
This is a mind blowing event that shouldn't be missed so get your friends together, add a bit of sparkle and head down for an unforgettable night!