Fillmore Auditorium | Denver, Colorado
Rising superstar Don Toliver is ready to set the stage on fire Sunday 18th June when he comes to The Fillmore Auditorium on Thee Lovesick Tour in support of his newest album, Lovesick, which was released in February of this year. Don Toliver first took the world by surprise in 2018 with his first major label mixtape Donny Womack which featured bouncy hip-hop melodies and catchy vocal tracks. Bolstered by support from features on the Astroworld album and support from his label boss Travis Scott, Toliver's career has been to watch. He continues to get people singing along to his infectious hip hop melodies as he drops tracks with many of today's hottest music artists. His latest single, Private Landing, features Justin Bieber and Future. In other words, Don Toliver is sure to put on a can't-miss show. Grab your tickets now before they sell out!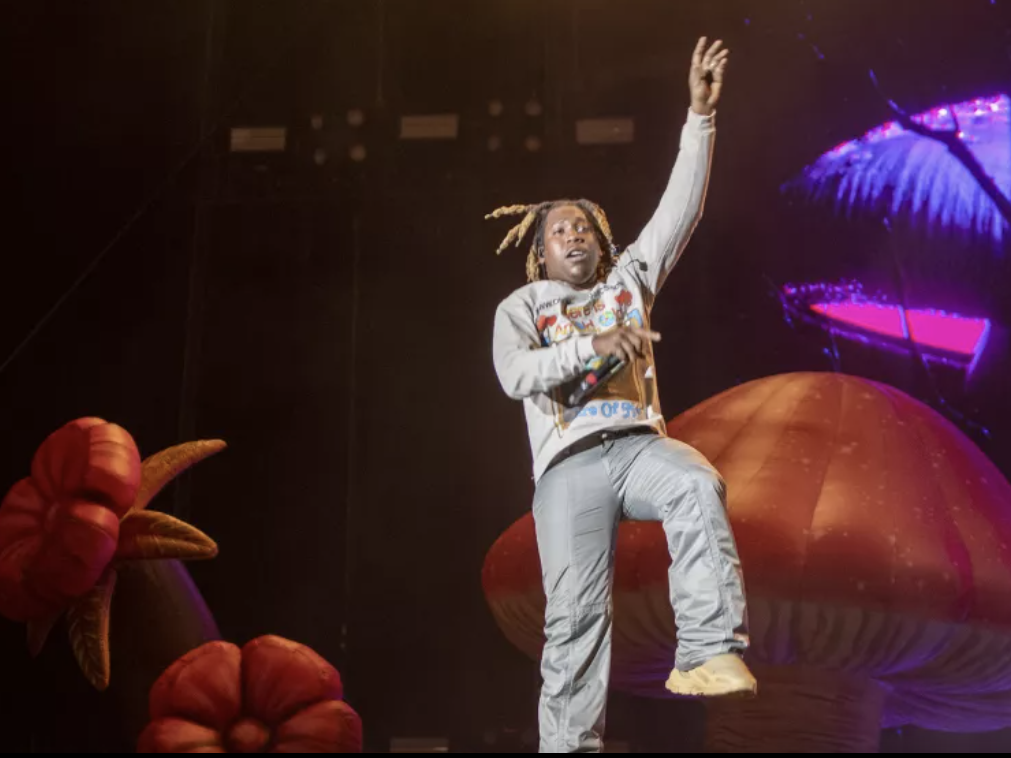 Don Toliver was born and raised in Houston, Texas. He had no musical experience prior to releasing music in 2017. His father was a rapper during the Swishahouse movement in the early 2000s, and would commonly play music around him growing up. Toliver hit the rap scene in 2018 with his major label debut mixtape Donny Womack, and has only continued to impress listeners and light up the charts since then. In just four years, Toliver has featured on tracks from all-time greats like Eminem, Nas, and Kanye West, as well as fan-favorite artists like Travis Scott and Justin Beiber.
He is known for his singles No Idea and After Party, from his debut studio album, Heaven or Hell, which went viral on the video-sharing app TikTok, putting another feather in the cap of his rapidly rising career.
It's rare to see an artist take over the world in such a short period of time, but that's exactly what Toliver has done with notable collaborations, a sponsorship from Yves Saint Lauren, and touring as the opening act for The Weeknd.
On February 14, 2023, Toliver announced his third studio album Lovesick. A single titled 4 Me featuring Kali Uchis was released on February 15. On February 17, Toliver released the single Leave the Club featuring Lil Durk and GloRilla, and announced Lovesick will be released on February 24.
Four days later, he released the deluxe version, featuring four extra songs, including the features of Teezo Touchdown in Luckily I'm Having and label partner Travis Scott in Embarrassed.
The beautiful Fillmore Auditorium in Colorado is a classic inside venue with the opportunity for concertgoers to enjoy communion in close proximity to each other. The acoustics of the arena are guaranteed to present the infectious melodies of Don Toliver in a stunning way for all to hear.
A showman at heart, Toliver is known for exciting and loud live shows that engage the crowd in a big way. Don't miss the most exciting show of the weekend when Don Toliver comes to Fillmore Auditorium on Saturday 18th June 2023. Grab your tickets now to secure your spot before it's too late!