Fillmore Auditorium | Denver, Colorado
If your kind of rock music falls under the doom and gloom, and if your kind of rock star is the devil incarnate, then you've come to the right place… Prepare to walk in the valley of the shadow of death as doom metal band Electric Wizard is on a concert trek all across the region. The band is raring to set the stage of the Fillmore Auditorium on fire as they dish out their nightmarish brand of rock music, on Friday 12th April 2019. Every rock metal head ought to test how far can they go into the dark recesses of their souls. Electric Wizard's concert is where it'll all happen. If you're waiting for the last minute to get tickets, then be scared…be very scared! Fans are on a mad frenzy to get their hands on tickets. Book your tickets now!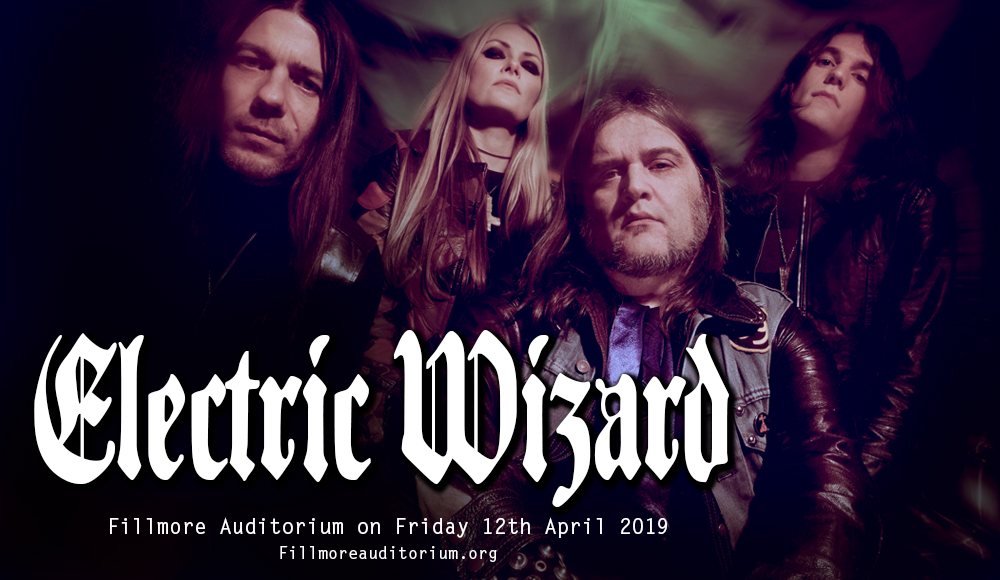 Touted as the "heaviest, most evil, most decimating, most exciting, most bad-ass heavy rock band of all time," Electric Wizard will whet your appetite for destruction, be your worst nightmare, and what preachers have prophesied in the olden days as the devil's music that will possess your soul.
The band's founder, Jus Oborn, was hypnotized and obsessed with the dark and despair-driven sounds of Black Sabbath. Along with Jus and his friends' deep interest in the occult, weed, and heavy metal, they decided to create music and form a band that would solely delve into these dark elements placed against distorted, wailing guitars, and the heaviest drum beats. Music that one can imagine as the soundtrack of doomsday when visions foretell of people burning in the lake of fire and sulfur, or those in deep anguish gnashing their teeth.
Despite having no commercial mainstream radio and tv support, Electric Wizard found an audience; or rather, the other way around. Fans discovered them. For the album Time to Die, supporters have managed to push them up the charts all the way up to peak at No. 16 on Billboard's U.S. Top Rock Albums and No. 10 on the U.S. Independent Albums charts. Jus was quoted saying: "The album is meant to be played live. I think that's pretty obvious from the way it sounds, which is raw and brutal. To be honest, we are probably going to end up touring the f–king world by the end of this album's life …"
But what could be more brutal than missing the show?! It will haunt you for the rest of your life!