Fillmore Auditorium | Denver, Colorado
On Friday the 15th of July 2022 you can be at the Fillmore Auditorium, Denver, CO, with Frank Turner and The Sleeping Souls for their huge 2022 tour, 'The Never Ending Tour of Everywhere'. Tickets are on sale now, so buy yours today to avoid disappointment. Guarantee your seats and that you WILL have the experience of rocking out with Frank Turner on his epic world tour. With tracks such as 'Eulogy' and 'Haven't Been Doing So Well', Turner and The Sleeping Souls are musicians you need to see live. So, book your tickets for 07/15/2022 at the Fillmore Auditorium and avoid missing out.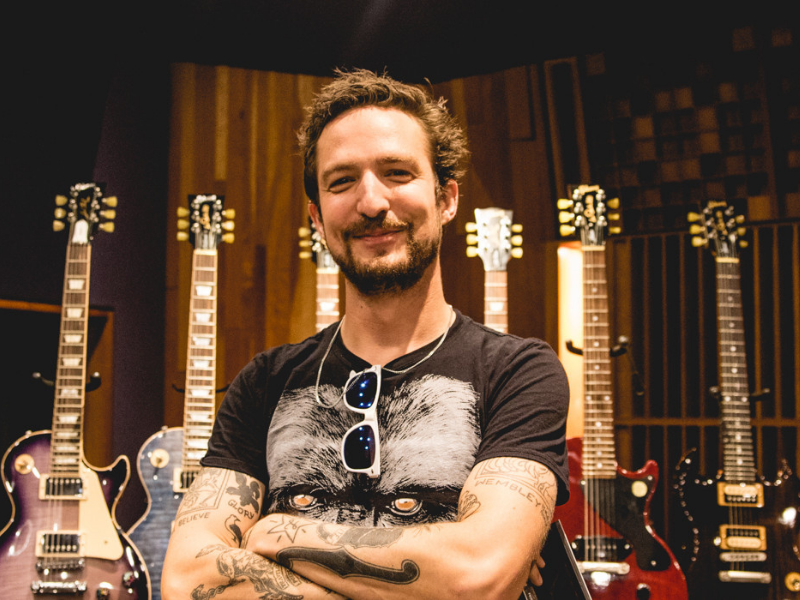 Prepare yourself for a tour of epic proportions- Frank Turner and The Sleeping Souls will be performing globally, touring round 8 different countries, rocking out on different continents, so stoked that live performing is back and people can gather together to rock out. These amazing musicians will be performing live at the Fillmore Auditorium on the 15th of July this year, so grab your chance to see them whilst they're in the country! English punk and folk singer-songwriter Francis Edward Turner began his musical career as a vocalist for Million Dead, a post-hardcore band. When the band split in 2005 Turner decided to pursue a solo career. He released his first studio album, 'Sleep Is for the Week', in 2007. Since then Turner has released 9 solo albums, 4 compilation albums, 1 split album and 5 Eps. Turner is renowned for his epic tours, his backing band, The Sleeping Souls, providing the perfect music playing for his tracks, their chemistry as a band electric. The Sleeping Soul's current members are Ben Lloyd (guitar and mandolin player), Tarrant Anderson (bassist), Matt Nasir (piano and mandolin player) and Callum Green (drummer). Turner released his latest album, FTHC, earlier this year along with the single 'Haven't Been Doing So Well'. Be at The Fillmore Auditorium and hear the latest music from Frank Turner and The Sleeping Souls.