Fillmore Auditorium | Denver, Colorado
All the way from Austin Texas! Ladies and gentlemen, get ready for Ghostland Observatory! Grab your tickets now and be sure not to miss out on this amazing duo! Ghostland Observatory comes to Fillmore Auditorium on Saturday 23rd November 2019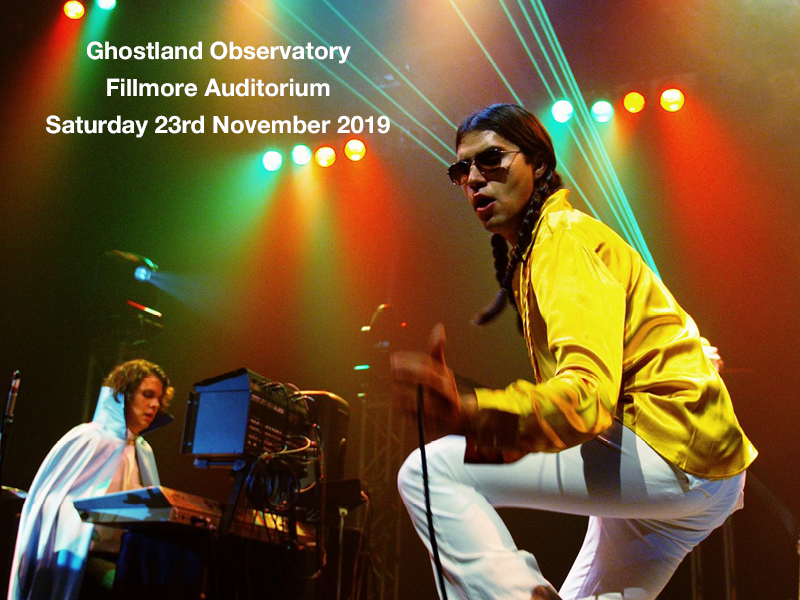 "Putting down your bread and butter is crazy," admitted Aaron Behrens in 2014 about his decision to put Ghostland Observatory on hiatus five years ago. Ghostland Observatory comes to Fillmore Auditorium, bringing you some "Electro-dance Soul Rock", they are front man Aaron Behrens providing vocals in addition to occasionally playing the guitar and Thomas Ross Turner playing the drums and synthesizer.
All the way from Austin Texas the duo play a mix of electro, rock and funk music. First appearing live with Conan O'Brian in 2007 the band have only moved onto bigger and better things since, playing at Austin City Limits festival, Coachella in Indio, Voodoo Experience in New Orleans, battled Snoop Dogg in Red Bull Sound Clash, Pacific Festival in Orange County California, Counterpoint Music festival in Fairburn and several shows at South by Southwest!
"Ghostland Observatory took the stage at Euphoria's UnEarth tent. The show was energetic and electrifying like lightning in a dark sky." – live music photographer Chris "AoxoA" Hooper.
"fifth album See You Later, Simulator configures smaller by shrouding Behrens' hair metal histrionics in Turner's Moog-driven melodies. The pair's electro space odyssey still flashes back to Krautrock, Freddie Mercury glam, and Daft Punk worship, but in minimalist terms compared to the maximum bombast of Ghostland Observatory" – Alejandra Ramirez, The Austin Chronicle.