Fillmore Auditorium | Denver, Colorado
Tripped out visuals and eclectic beats are what make Hippie Sabotage's live shows a near-euphoric experience! Making waves on the EDM scene with their atmospheric, laid-back trap, the duo are hot property right now, and they're coming to Fillmore Auditorium on Saturday 16th February 2019! The Beautiful Beyond Tour will feature new material from the brothers, who have been killing it with tracks like their official flip of Billie Eilish and Khalid's "Lovely", and seem to be unstoppable!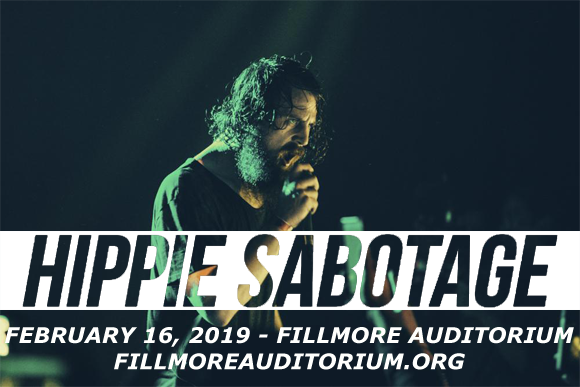 Sibling chillwave duo Hippie Sabotage was formed in Sacramento, California in 2005 by brothers Kevin and Jeff Saurer. Working alongside fellow Sacramento-based producer Chase Moore, they spent their early career producing hip hop and collaborating with local rappers, including J. Leake and Yukmouth. Vacants, their debut EP, was released in 2013, and the following year they were introduced to an international audience when their remix of Tove Lo's "Stay High" was posted on Instagram by British singer Ellie Goulding, hitting over one million views. Subsequently, the duo have had the opportunity to perform with both Lo and Goulding. A collaboration EP with rapper Azizi Gibson called Hentai (2018) is their latest release.