Fillmore Auditorium | Denver, Colorado
This fall, Grammy-nominated rock icons I Prevail will be headlining an extensive tour titled True Power. The trek consists of 44 dates across major cities, including Denver, Colorado! On Saturday, 5th November 2022, I Prevail, along with special guests Pierce The Veil, Fit For a King, and Yours Truly, will conquer the Fillmore Auditorium! The bands are set to perform their colossal hits, fan favorites, and more surprises! If you're a fan of hard rock music, you must mark this show on your calendar, or else you will regret it! Hurry and grab those tickets now before it's too late!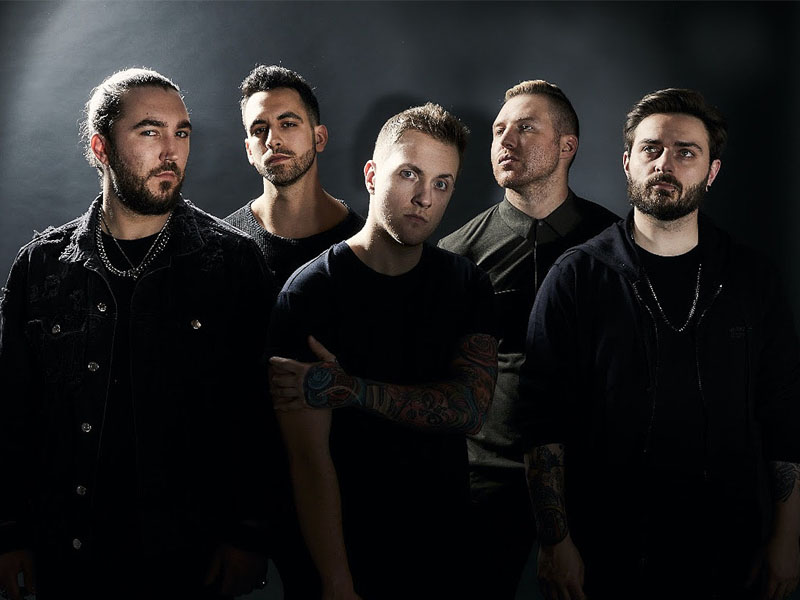 Michigan hard rock outfit I Prevail entered the music scene in 2013. The band notably performed a heavy metal cover of Taylor Swift's "Blank Space," which resonated well with listeners on Youtube. The cover eventually earned platinum status in the U.S. In 2014, the band came out with their debut EP, Heart vs. Mind, featuring singles "Love, Lust and Liars," and "The Enemy." In 2016, I Prevail dropped their debut album, Lifelines, peaking at number 15 on the Billboard 200 and number 5 on the Top Rock Albums chart. The album was preceded by the hit single, "Scar," followed by succeeding singles, "Stuck In Your Head," "Come and Get It," and "Lifelines."
Three years later, I Prevail's sophomore album, Trauma, received a Grammy nomination for Best Rock Album, while its lead single, "Bow Down," was nominated for Best Rock Performance. The band recently dropped their latest album True Power, featuring "Bodybag" and "Bad Things." The album's release is supported by an extensive summer and fall tour this 2022.
Pierce The Veil is an award-winning rock band that made waves with their latest album, Misadventures. The album peaked at four on the Billboard 200 and dominated the Alternative, Rock, Hard Rock, and Independent Albums charts. Apart from the U.S., the album also became number 1 in the U.K. and performed impressively in eight other countries.
Tickets are now available if you're keen to see I Prevail and Pierce The Veil, along with Fit For a King and Yours Truly at the Fillmore Auditorium!