Fillmore Auditorium | Denver, Colorado
With Valentine's Day just around the corner, music events are popping up just about everywhere. Whether you're single, in a relationship, or 'it's complicated' status, this event will definitely make your heart skip a beat. CRUSH is the ultimate EDM dance party where you are destined to do the dance of joy all night long. Organized and hosted by Insomniac Events, CRUSH will drop the beats on Saturday 9th February 2019. As this event is bound to spread the love, word spreads fast and tickets move out quickly. Make a mad dash for those precious tickets before it's too late. Save your space on the CRUSH dance floor; book your tickets now!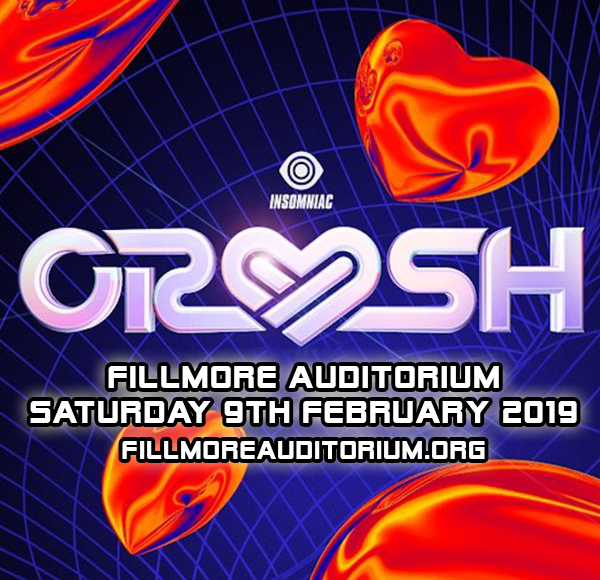 For over two decades, Insomniac has earned the reputation of organizing and hosting the biggest festivals one could only dream of. With a track record of producing over 2,000 festivals, dance concerts, and club nights, it has proven itself to be a high-caliber production house that is behind its most notable event — the Electric Daisy Carnival in Las Vegas, the largest multi-day music festival in North America.
Insomniac is at it once again. They're spreading the love this love month with CRUSH. With a top-caliber line-up of EDM artists and top DJs stacked one after the other, CRUSH is guaranteed to make you blush with explosive exhilarating beats, that will make you fall hard wanting for more. Doesn't matter whether you're single, in a relationship, or 'it's complicated', you're in great company. You'll feel the love everywhere with the pulsating rhythms and hypnotic beats…And yes, it all starts with a CRUSH.