Fillmore Auditorium | Denver, Colorado
Iration & Pepper are coming to Fillmore Auditorium on Friday 4th March 2016!
Hawaiian Reggae group – Iration have released the awesome news of their winter tour across the home of American reggae music, California. This five piece are known for their feel good, sunshine sound that comes across in their hits such as "Time Bomb" and their latest track, "Hotting Up." Iration's live performances never disappoint, as they aim to leave every person in the crowd with a smile on their face! Their Southern Californian fans will have to act quick as this show is bound to sell fast!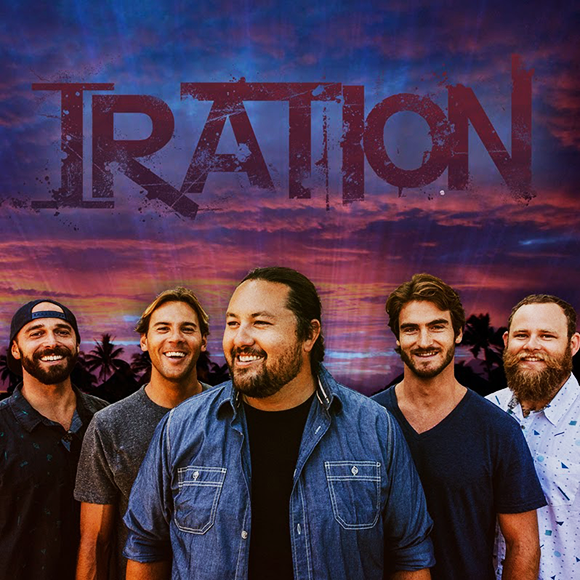 Iration are a sunshine reggae collective of musicians formed in Isla Vista, California. All members are originally from Hawaii, which has had a positive affect on their music, giving them their renowned laid back style.
Back in 2008, Iration begun their successful career with their EP, "Sample This", which debuted as the No. 3 top-selling reggae album world-wide on iTunes! When they released their second album, "Time Bomb", it topped the Billboard Reggae Albums Chart and sold over 36,000 copies.
Their debut album, "No Time for Rest", featured a guest appearance from reggae legend Mikey Dread. Followed by a tour with Pepper in 2008, which they are now returning with next year!
Iration continue to impress with chart topping albums that just keep on coming, in 2013 "Automatic" sold more than 8,000 copies in its first week of release and topped the Billboard Reggae Albums Chart! In the summer of 2015, came the release of Iration's brand new "Hotting Up", the record shows off how much their have grown and progressed over the years, into a mature and groundbreaking Reggae act.