Fillmore Auditorium | Denver, Colorado
Have a great night out before the start of the holiday season this December! Sensational electronica artist Jade Cicada is performing a one-night-only set at the Fillmore Auditorium in Denver, Colorado! This is the perfect opportunity to end the year with a bang with a raving live concert performed by one of the top DJs in North America! On Saturday, 17th December 2022, Jade Cicada will perform his exhilarating set packed with mesmerizing beats and epic drops! If you love EDM, Jade Cicada's show at the Fillmore Auditorium is the must-see event of the season! So hurry and grab your tickets now!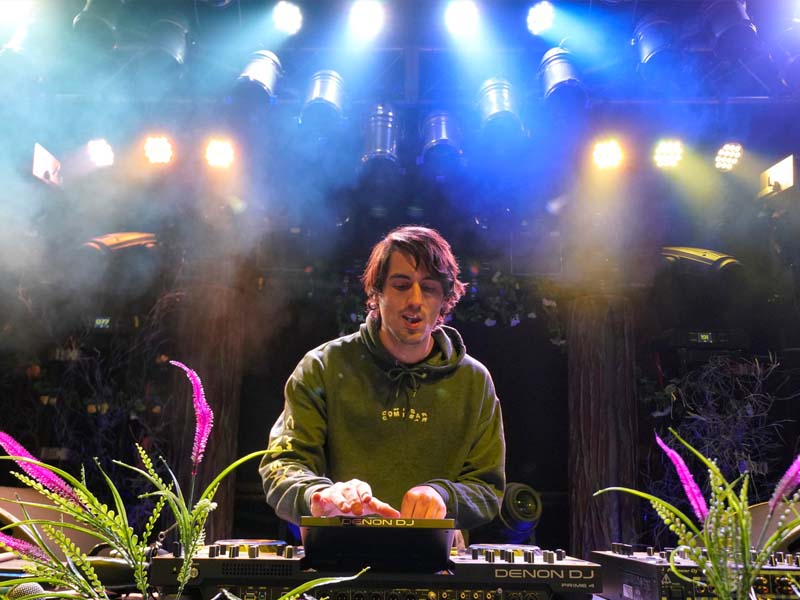 Skyler Golden, a.k.a Jade Cicada, is a musician, music producer, and DJ from Lennox, Massachusetts. The performer has derived his name from the stone Jade Cicada, which symbolizes resurrection and rebirth. Jade Cicada pursued his music career after completing his Advance Jazz Theory and Sound Design studies at the Berklee School of Music. His genre contains many influences, with intricate sounds and elements of psychedelic music.
Jade Cicada's music has unique characteristics that break the stereotypes of EDM. The music critic Rey Mestad described his sound as "a swarm, loud and subtle with a million parts to it; he lives by his name, bringing a cacophonous hive of stimuli, visually and sonically." Although Jade Cicada has yet to dominate the mainstream electronic genre, he's now the dark horse of EDM in the streaming platforms, garnering millions of listeners on SoundCloud and Spotify.
If you want to check out Jade Cicada, you better grab your tickets now to see his electrifying set at the Fillmore Auditorium on Saturday, 17th December 2022! Watch out for his massive hits, "Speaking in Tongues," "Little Creatures," and "Scared Trek." These fan favorites are some of his most iconic tracks that are being discussed among EDM fans.