Fillmore Auditorium | Denver, Colorado
A second night added! Jawbreaker, the Dear You 25th Anniversary Tour with Descendents, Face To Face, and Samiam come to Fillmore Auditorium on Friday, April 8th 2022. Jawbreaker's seminal album, Dear You, came out in 1995, yes that's right, 27 years ago! The band have stated that, "the last two years don't count," and we are all to pretend that nothing has happened, and instead we are all going to party it up like it's 1995 again! So grab some tickets, pull out your old ripped jeans, I know you still have them, and throw on an oversized black t-shirt and let's Rock like it's the post-punk and grunge heyday!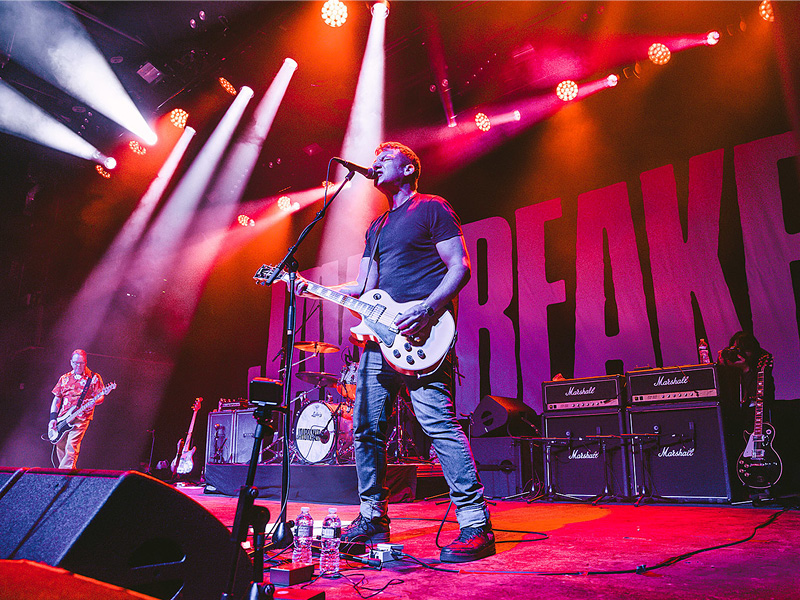 The Post-punk, Ska, Grunge band, Jawbreaker are one of the most influential bands of the era, with lead singer and guitarist Blake Schwarzenbach, bassist Chris Bauermeister and drummer Adam Pfahler carving a unique niche in the emo and alternative scenes with indie classics such as 1990s Unfun, 1992s, Bivouac, and 1994s excellent, 24 Hour Revenge Therapy, which is included in Pitchfork's Top 100 Favorite Records Of The 90s. Over the years many bands have said that Jawbreaker inspired them and were fans including Green Day, Blink 182, Dashboard Confessional, and Nirvana who took the band on tour in 1992.
Dear You was the fourth and final studio album by Jawbreaker, with the band's imminent breakup almost immediately after its release. The album has appeared on various best-of emo album including NME and Rolling Stone have it as their number 4 in the Top 40 Greatest Emo Albums of All Time.
Punk-rock band, The Descendents from Manhattan Beach, California, are led by guitarist Frank Navetta, along with bassist Tony Lombardo and drummer Bill Stevenson. The Descendents have been cited as hugely influential to modern-day pop-punk and skate-punk bands such as Blink 182, Fall Out Boy, Propagandhi, The All-American Rejects, Green Day, The Bouncing Souls, NOFX, The Offspring, and The Ataris.