Fillmore Auditorium | Denver, Colorado
Jawbreaker, Dear You 25th Anniversary Tour with Descendents, Face To Face, and Samiam come to Fillmore Auditorium on Thursday, April 7th 2022. Jawbreaker are kicking off the 25th anniversary tour of their seminal album Dear You, the band would also like to note that, "the last two years don't count," so while it's really been 27 years, we are all just going to party it up like it's 1995 and nobody gives a flying! So, grab some tickets and come on down to a huge, animalistic Punk-rock show, they'll be playing Dear You from beginning to end, it's going to get wild!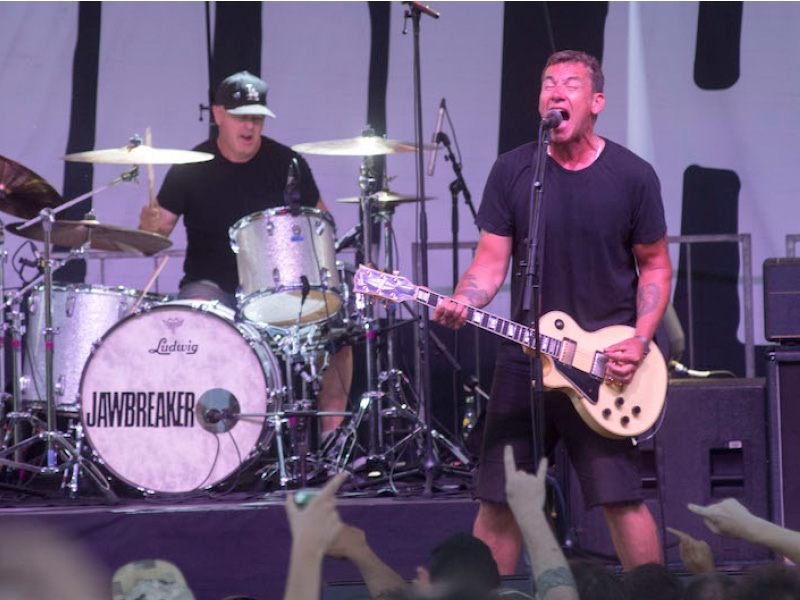 Jawbreaker remains one of the influential bands of the post-punk era, with lead singer and guitarist Blake Schwarzenbach, bassist Chris Bauermeister and drummer Adam Pfahler carving a unique niche in the emo and alternative scenes with indie classics such as 1990s Unfun, 1992s, Bivouac, and 1994s, 24 Hour Revenge Therapy, which was included in Pitchfork's Top 100 Favorite Records Of The 90s. Rolling Stone list the album, Dear You, as their number 4 in the Top 40 Greatest Emo Albums of All Time and have noted "Jawbreaker's fingerprints are all over much of the rock that took over mainstream radio in the mid-2000s." Countless bands cite them as inspiration and fans including Green Day, Blink 182, Dashboard Confessional, and Nirvana who took the band on tour in 1992.
Punk-rock band, The Descendents are led by guitarist Frank Navetta, along with bassist Tony Lombardo and drummer Bill Stevenson. They are better known for their legacy to punk than for any true commercial success. The Descendents have been cited as hugely influential to modern-day pop-punk and skate-punk bands such as Blink 182, Fall Out Boy, Propagandhi, The All-American Rejects, Green Day, The Bouncing Souls, NOFX, The Offspring, and The Ataris.