Fillmore Auditorium | Denver, Colorado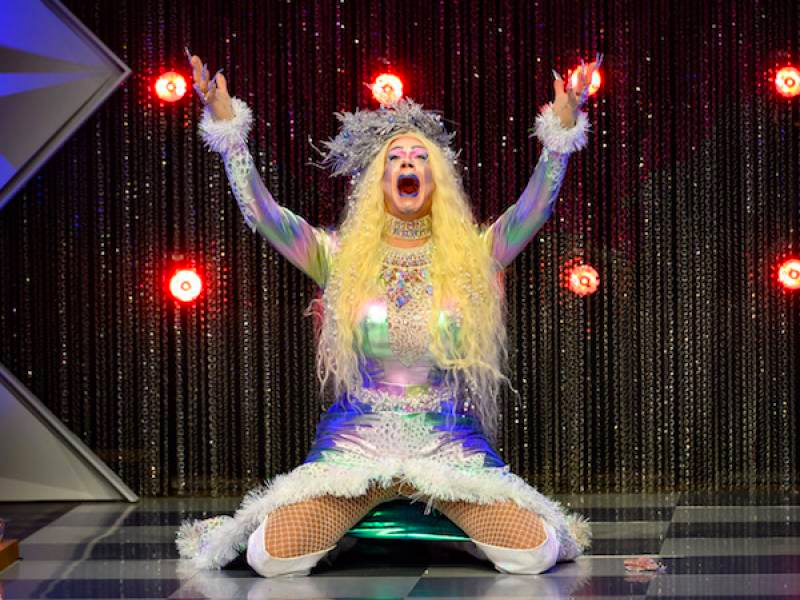 Fabulous clownery meets the finest comedy. This is what one can expect from the highly anticipated tour of Canada's drag superstar Jimbo dubbed "Jimbo's Drag Circus." If you are a fan of everything fabulous and fun, Jimbo needs no introduction. As one of the best drag queens to appear and win in any RuPaul's Drag Race franchise, the BC–based drag queen is already a household name. However, if you need a little convincing about whether seeing her show is worth all your time and money, you are in the right place. JImbo's Drag Circus is here to give you an eccentric yet memorable drag experience that you can't find in any drag shows out there. Not to throw shades to other touring queens, but Jimbo is more than the usual lip-synch, the glamorous outfits, and the comedy antics. Jimbo brings something new to the table every time she steps those high heels on the stage. So if you are looking for a unique, entertaining, and memorable show, you must head to Fillmore Auditorium this April 5 for an incredible Friday you'll never forget. Tickets are for grabs now. Hit the "Get Tickets" link for reservations.
RuPaul's Drag Race fans know Jimbo as the eccentric drag queen who was a fan favorite during the first season of Canada's Drag Race and the queen who was undeservingly eliminated on the first season of RPDR UK vs. The World. She had her "redemption" on the RDPDR All-stars 8, which she won. She was only crowned a few weeks ago, and the victory is still fresh in the air. In the recent competition, she was a formidable contestant. She was highly praised for her physical comedy and chef's kiss of a wardrobe. Right after her victory lap, she will be on tour for Jimbo's Drag Circus. This tour will visit many cities around the world!
Jimbo came into age in London, Ontario. She grew up with a brother and two sisters. Her father was a biologist. Right before she became a drag queen, she was exposed to creative craft and theatre, which she grew to love. She began exploring the drag art form during her early teenage years. Right after graduating from high school, Jimbo decided to study biology to fulfill her father's wish. She did not move on to pursue a career in the field when she graduated and instead moved to Victoria, British Columbia. This was the city where she decided to become a costume designer.
At first, Jimbo primarily worked in the background of theatre shows. She served in multiple productions, which led to gigs for TV shows like the children's show Pup Academy. Through the years, she improved her drag and formed her own identity as a bizarre drag clown. This would then become her selling point as she competed on the first season of Drag Race Canada. Her personality shined through, which led to her fifth-place finish. Since she became a fan favorite, she was urged to appear again in the competition. In 2022, she became one of Canada's representatives for the drag race's UK vs The World edition. She was a clear frontrunner during this time, but her stint was short-lived when she was eliminated. However, the third time was a charm when she competed for the All-stars 8. She became the second international queen to appear in the main franchise.
If you want to see Jimbo's fabulous clownery and finest comedy, see her at the Fillmore Auditorium on Friday, April 5, 2024. Experience Jimbo's Drag Circus first-hand to see how amazing she really is. Mark your calendars! Book tickets as early as possible!