Fillmore Auditorium | Denver, Colorado
Pop-punk and alternative rock fans the announcement you have all been waiting for has arrived! That's right – Jimmy Eat World & The Front Bottoms are teaming up for an unstoppable summer tour and will be bringing it all down to Fillmore Auditorium on Monday 31st August 2020! Get ready to be a part of the crowd by securing your tickets for the big night – right here, right NOW!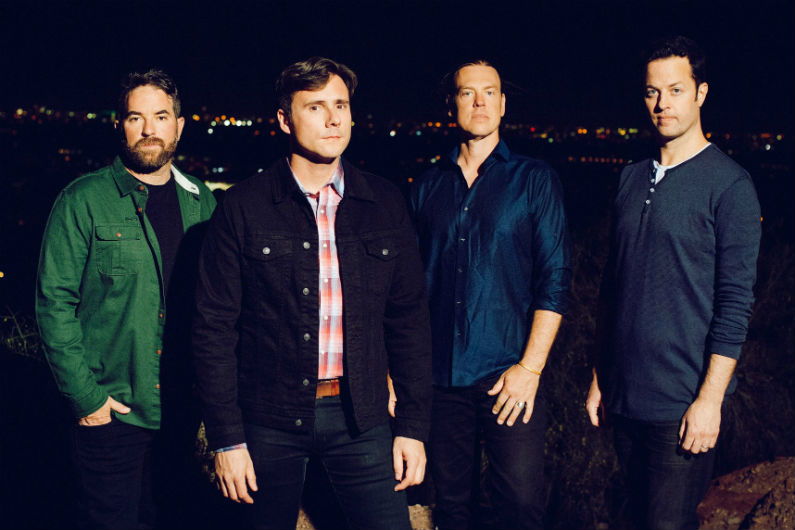 The American rockers Jimmy Eat World have been a long standing band on the alternative charts and scene. First started back in the early 1990s, Jimmy Eat World became known for their music releases, most notably during the early 2000s. As their fan base developed, Jimmy Eat World were transformed from the underground to the mainstream and have become ever popular for their live concerts and of course their studio records.
Jimmy Eat World are – lead guitarist/lead vocalist Jim Adkins, drummer Zach Lind, rhythm guitarist/vocalist Tom Linton, and bassist Rick Burch. Together they have taken the world by storm with a total of ten whopping albums to date. The energetic four piece received their major breakthrough in 2001 as they dropped their fourth album titled, Bleed American which became their first to enter into the top twenty Alternative Songs charts and topped the Alternative Songs with their hit single "The Middle."
Since their initial success, Jimmy Eat World have churned out studio releases such as Futures in 2014 which became even more successful than the last. Both records grabbed them the spotlight and gained them platinum and gold accreditations. With the impact that followed both releases, Jimmy Eat World were bigger than ever and this defined them on the music scene, bringing in a wider fan base from all corners of the earth.
Jimmy Eat World had a few years break from being in the studio, but excitement surrounded them as they released the news of their most recent album in 2018 with Surviving which has given a fresh feel to their sound.
You can join them as they embark on a mission to bring their best loved material to the stages across North America this summer! Jimmy Eat World will be live – have you got your tickets?!