Fillmore Auditorium | Denver, Colorado
If you like your hip-hop a little different, then get ready for a treat. The incredible latest talent on the rap scene that is K. Flay is on tour with her upcoming album "Solutions"!! She's headed to the Fillmore Auditorium on Saturday 12th October 2019 – don't miss out on your chance to see her live!! Tickets are on sale now – get 'em while they last!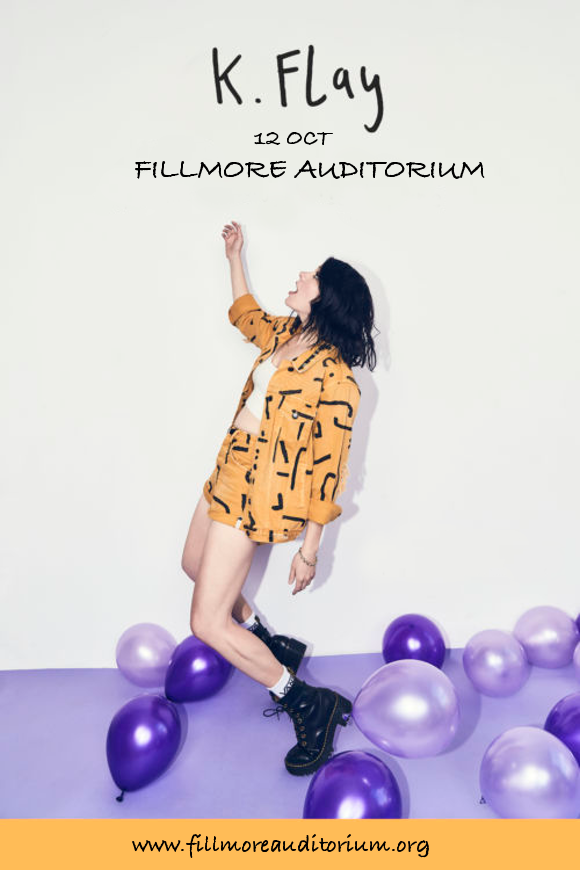 Known for her critically acclaimed and Grammy-nominated album; "Every Where Is Some Where," K. Flay's style is eclectic, yet cohesive, bringing together a variety of genres under her dark, edgy, yet sultry rap delivery. There's been nothing like her in the popular music industry before – it's no wonder fans and critics alike are raving over the rapper's upcoming third studio album!! K. Flay has teased her upcoming album with the bangin' single; "This Baby Don't Cry," which you can listen to below.
"The title 'Solutions' came to me really early in the process," the rapper revealed, when asked about the themes surrounding the new record in an interview. "The solution to almost every problem is usually really simple. For me, it's so basic: staying connected to the people I love, taking care of myself the way I'd want my friends to take care of themselves, and doing things I know are going to make me happy – not what social media or strangers or society tells me."
We can hardly wait to hear all the new material live – can you?? No?? Then hurry and grab those tickets while you still have the chance!