Fillmore Auditorium | Denver, Colorado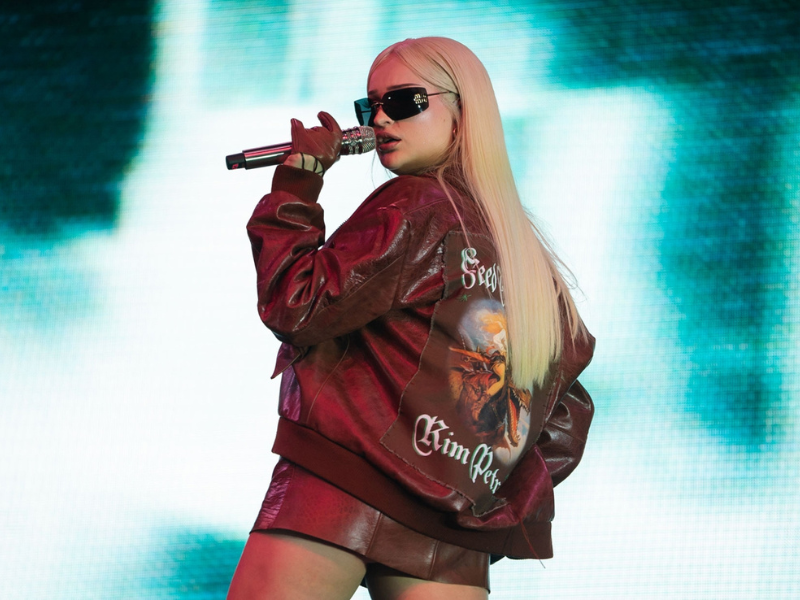 Grammy Award-winning German singer KIM PETRAS has just announced her third headlining tour. The dance-pop artist just released her debut studio album, FEED THE BEAST. Following this, she announced on her social media channels that she is heading on an international tour of the same name.
She is an icon in the music industry and made a statement at the 2023 Grammy Awards when she became the first openly transgender artist to win an award. Her song with the pop star Sam Smith won the award for "Best Pop Duo/Group Performance" for the song "Unholy."
Catch this talented artist live at the Fillmore Auditorium on Wednesday, the 8th of November, 2023, for a show you will never forget! Sing, dance, and shout until your lungs hurt.
Buy tickets before it's too late! This show is almost sold out. Click on "GET TICKETS" to proceed with your purchase.
Kim Petras is a German singer and songwriter based in Los Angeles, California. She was first brought into the spotlight at only 13 years old when she was interviewed by a German television current-affairs show. She talked about her medical gender transition. Her media coverage and appearances continued until she completed transitioning by 16 years old. By then, she was taunted as the "world's youngest transsexual."
"I was asked if I feel like a woman now – but the truth is I have always felt like a woman – I just ended up in the wrong body," she said to The Telegraph in an interview months after her gender reassignment surgery.
Kim Petras is a force to be reckoned with. Her unmatched talent, resilience, and bravery are what got her here today. Everyone in the industry is proud of what she has achieved. She bagged a well-deserved award at the Grammy Awards with the legend Sam Smith. Their song "Unholy" had been on the charts for months and was a massive hit. She and Sam were incredibly proud of their achievement. Kim has a history of collaborating with some of the industry's biggest names, including Charli XCX, Nicki Minaj, and BANKS.
"This song has been such an incredible, incredible journey for me. And Sam has been a supporter of mine for so long. Sam graciously wanted me to accept this award because I'm the first transgender woman to win this award," she said during her acceptance speech.
She just released her first studio album, Fear the Best, and it looks like this is the beginning of many things for Kim Petras. She is headed to an international tour, and this is your chance to see her live on stage. Get ready to sing and dance along to Kim Petras' infectious beats and catchy music. This will be a night you will never forget!
Save the date because on Wednesday, the 8th of November, 2023, Kim Petras will be live at the Fillmore Auditorium in Denver, Colorado!
Show your support for this talented woman by seeing her live! Buy your tickets today. Click on "GET TICKETS" to proceed with your purchase.
See you there!