Fillmore Auditorium | Denver, Colorado
Alternative metal icons, Korn are coming to rock the Fillmore Auditorium on Tuesday 27th October 2015! Get ready as Korn announce their EPIC America tour. In celebration for their 20th anniversary, they will be playing their debut 1999 album in it's entirety! A record that sparked the revolution of Nu Metal.
"You can tell we were just kids and we were developing, uncovering and polishing a sound that we didn't know was going to take off so much. A lot of other bands — guys in bands come up to me now. Young bands say, 'You've inspired us.'"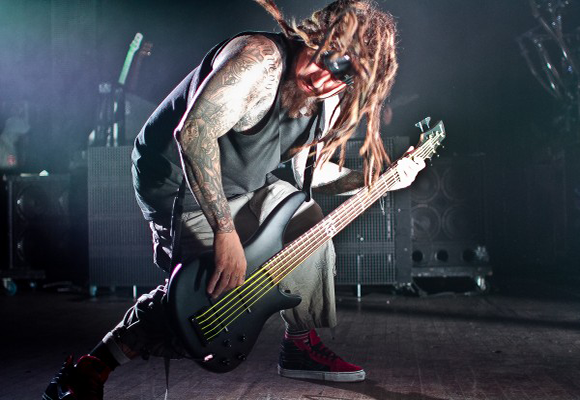 Korn are a Nu Metal band, hailing from Bakersfield, California. They are widely recognised for the incredible impact they had on the alternative metal scene throughout the mid 1990's. Founding members include; Jonathan Davis (vocals, bagpipes), James "Munky" Shaffer (guitar), Brian "Head" Welch (guitar, backing vocals), and Reginald "Fieldy" Arvizu (bass), with the addition of Ray Luzier (drums), who replaced the band's original member, David Silveria in 2007.
Together they developed into a groundbreaking, mainstream rock band within the space of literally a couple of years. Korn released their first demo album, Neidermayer's Mind, back in 1993. And then their self-titled record followed in 1994. Practically every two years after that, they recorded and released another strong and powerful album, including their 1999 hit, 'Issues' which debuted at number one on the Billboard 200. Their global success continued with 'Untouchables' in 2002, 'Take a Look in the Mirror' in 2003 and by 2004 the band were more than ready to produce a Greatest Hits.
As of 2012, Korn had sold around 35 million copies worldwide.
They are loved and idolized by many, fans and fellow musicians alike.