Fillmore Auditorium | Denver, Colorado
Dark portents arise, and somewhere in America, some kid named Damian is getting ready for the Rock show of his life! The Omens Tour from Lamb Of God, with Killswitch Engage, Baroness and Suicide Silence all in support at Fillmore Auditorium on Friday, September 30th 2022, Arise my brothers and sisters in Rock, your time for hellish rock has arrived, and you get to be among the first, the first to hear the new album, OMENS, live and in person! Grab some tickets now, slice open and read the sacred entrails, for a Metal concert, I foresee in your future!!!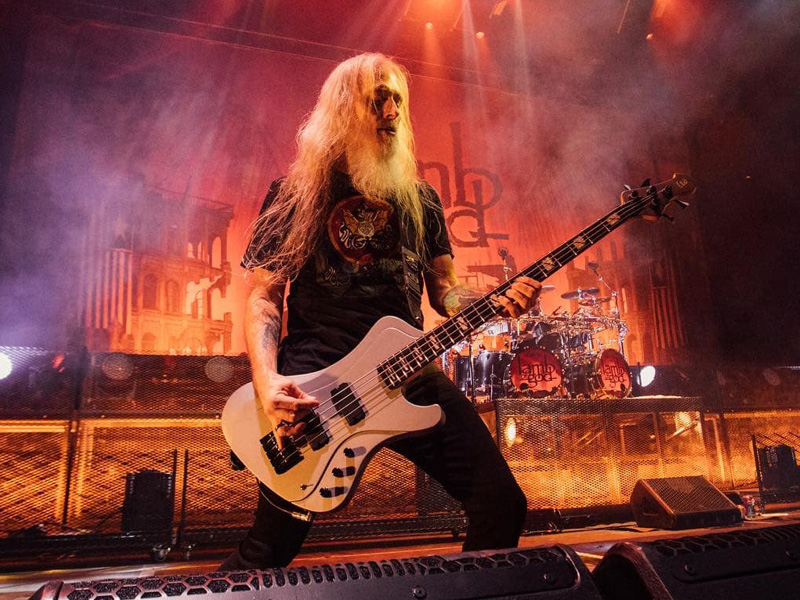 "Two decades ago, Lamb of God, along with Killswitch Engage, were a part of a new wave of American heavy metal music. Our scene grew from a small, loosely connected network of underground shows in basements and warehouses, into a global phenomenon that helped define an entire generation of modern heavy metal," said guitarist Mark Morton in a statement. "We are thrilled to announce The Omens Tour, which celebrates not only the perseverance and impact of that original movement, but also the creativity and originality of the bands that it influenced. Heavy metal is alive and well. The Omens Tour proudly showcases the depth and diversity of our scene. This is not a tour to miss."
New Wave of American Heavy Metal pioneers Lamb of God have announced their highly anticipated 9th album, OMENS. "It's a very pissed-off record," frontman Randy Blythe says, "The world is crazy and keeps changing. Omens is a reaction to the state of the world, It's a very pissed-off record." He pauses for emphasis. "It is extremely pissed-off." Guitarist Mark Morton commented, "The inner workings of the band have never been better. You can hear it in Omens. You can see it in our performances, and if you're around us for five minutes, you can feel it." OMENS, due October 7th, is the follow-up to Lamb of God's 2020 self-titled effort, which took the number 1 spot on Heavy Consequence's list of the Top Metal and Hard Rock Albums of that year. You can catch the first single off of OMENS, "Nevermore" now, down below.
From Richmond, Virginia, Lamb of God formed in 1994 as Burn the Priest. The current lineup is lead singer Randy Blythe, lead guitarist Mark Morton, bassist John Campbell, rhythm guitarist Willie Adler, and drummer Art Cruz.