Fillmore Auditorium | Denver, Colorado
Get ready to catch Lifehouse & Switchfoot as they are embarking on a tour across North America and will be bringing a special performance to Fillmore Auditorium on Sunday 23rd July 2017! Lifehouse will be showcasing their groundbreaking "Where the Light Shines Through" with plenty of brand new material and all of the classics to the live stage… if you're a fan of their music then be sure to catch them! There's only one place to be this summer – at The Fillmore! Tickets are NOW available – book yours today!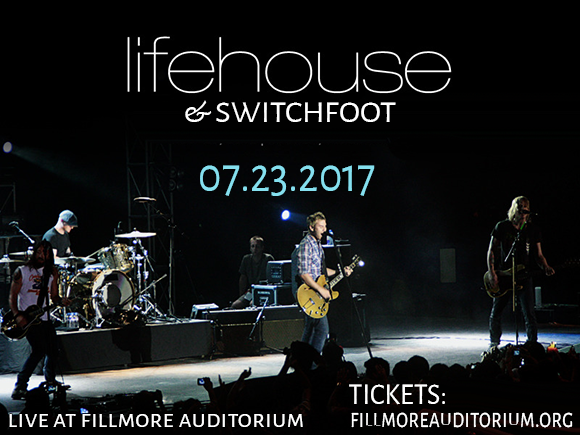 Lifehouse are one of those groups that bring out your inner child and the nostalgia side of music, transporting fans back to the early 2000's. Seeing them live is a true experience that should never be missed… grab the opportunity as they take to a stage near you this summer!
"Technically the band were excellent and their musical talent is truly admirable.There were times when the crowd could really get behind the band and the track being played, with a prime example being their hit single 'You and Me'.
The highly recognisable opening notes were played and the whole venue shook with the eruption of screams and cheers. As soon as Wade started singing the first few lines, the entirety got right behind him, belting out the iconic lyrics."